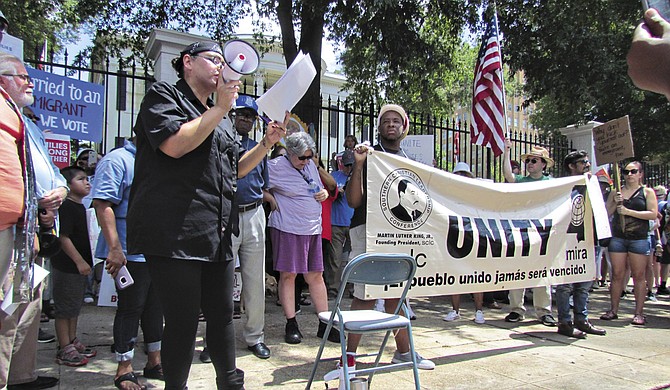 Melinda Medina, a community organizer for the Mississippi Immigrants' Rights Alliance, speaks at a rally to end family separation on June 30.
Stories this photo appears in: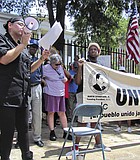 City & County
There's never a slow news week in Jackson, Miss., and last week was no exception. Here are the local stories JFP reporters brought you in case you missed them.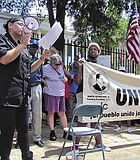 Immigration
"Get out of our country, you don't belong!" When Melinda Medina hears those words, she feels sad for the person targeting her as a Hispanic woman who descends from a ...