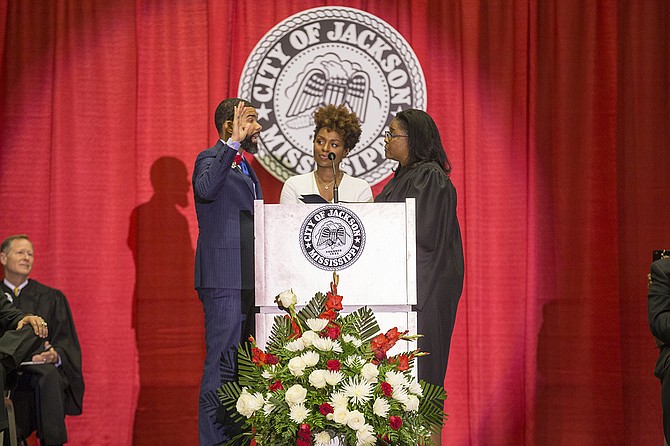 Chokwe Antar Lumumba stood with first lady Ebony Lumumba as he took the Oath of Office today as Jackson's youngest mayor. Mississippi Court of Appeals Judge Latrice Westbrooks of District 2 administered the Oath of Office.
Stories this photo appears in:
City & County
There's never a slow news week in Jackson, Miss., and last week was no exception. Here are the local stories JFP reporters brought you in case you missed them.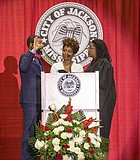 City & County
Standing ovations, joyful music, and resounding applause filled the Jackson Convention Complex this morning as the city council and youngest mayor of Jackson ever recited the oath of office.