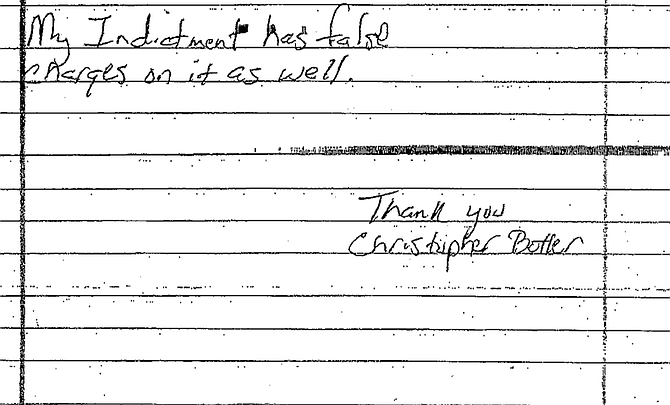 In this jailhouse letter, Christopher Butler, 39, alleges that the state attorney general is trying to frame him and get him to testify against Robert Shuler Smith. For months, Smith has argued that Butler has been framed for various crimes, but has not produced the evidence publicly.
Stories this photo appears in:
City & County
Defense counsel James Waide III may have revealed the name of the confidential informant who taped Hinds County District Attorney Robert Shuler Smith and then provided tapes to the Mississippi ...