U.S. Rep Bennie Thompson / File photo by Trip Burns
Stories this photo appears in:
Immigration
Congressman Bennie Thompson sent an eight-page letter and attachments to U.S. Attorney General William Barr demanding answers on why many children were "separated from their parents and terrified because they ...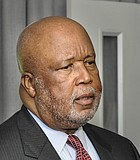 Development
In a surprise move, U.S. Rep. Bennie Thompson and a coalition of businesses, public-interest organizations and citizens are speaking out against a draft plan to dam the Pearl River and ...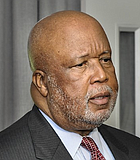 State
Today, U.S. Representative Bennie G. Thompson (MS-02) calls for the removal of all confederate monuments and emblems in the United States Capitol and on the Mississippi state flag.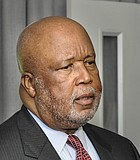 Politics
Rep. Bennie Thompson of Mississippi told The Associated Press he has known Clinton since the 1980s, when he was a Hinds County supervisor and she was an attorney in Arkansas. ...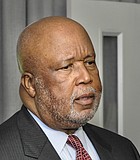 Person of the Day
Three heroes of the Civil Rights Movement in Mississippi will posthumously receive the Presidential Medal of Freedom thanks to Democratic U.S. Rep. Bennie Thompson of Mississippi.