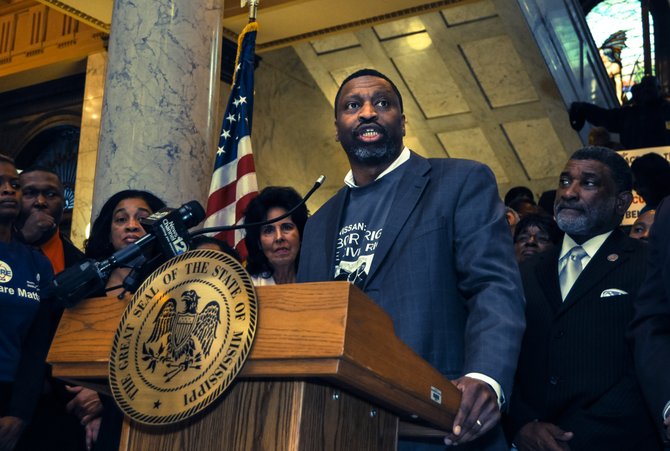 Back in May, Mississippi NAACP President Derrick Johnson and several other black legislators stood alongside HRC President Chad Griffin at the Mississippi Capitol, where Johnson addressed SB 2681.
Stories this photo appears in: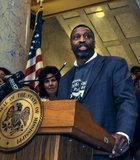 City & County
There's never a slow news week in Jackson, Miss., and last week was no exception. Here are the local stories JFP reporters brought you in case you missed them.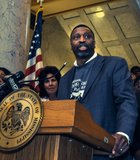 Civil Rights
The fight for freedom of both African Americans and LGBT people, and those who are both, is the focus of the Human Rights Campaign's Freedom Summer Conference this week.