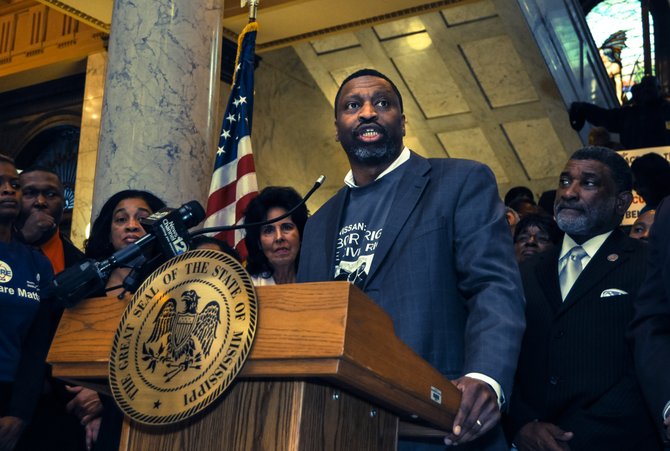 The fight for freedom of both African Americans and LGBT people, and those who are both, is the focus of the Human Rights Campaign's Freedom Summer Conference this week.
Timed to coincide with the 50th anniversary of the first Mississipi Freedom Summer Project, HRC's Project One America is presenting workshops and speeches from June 24 through June 28 in Jackson. The topics will focus on empowering young people to promote equality through voting.
Representatives from the HRC and the Black Youth Project 100 hosted a Youth Congress Session this morning entitled "To Be Young, Gifted and Black Queer Feminist: Queering the Agenda."
"The Human Rights Campaign is proud to partner with the NAACP to honor this critical moment in civil rights history," Brad Clark, HRC Project One America director, said. "We have a lot to learn from the courage of Freedom Summer activists. They organized, risked and fought to ensure all Americans have access to the political process."
Project One America, which kicked off in May, is the largest coordinated campaign for LGBT equality in the history of the South, with a three-year budget of $8.5 million and a staff of 20.
During Freedom Summer in 1964, more than 1,000 civil rights activists traveled south to help with the voter registration of black Mississippians. Now, 50 years later, HRC plans to focus on how to combat continuing struggles for voting rights, workers' rights and access to health care, building up Mississippi in the process.
"Great communities in Mississippi are created when great partnerships exist between organizations working to improve the lives of all," Mississippi NAACP President Derrick Johnson said in an HRC press release. "Freedom Summer is an important time in the state's political history, and we are pleased (that) HRC will join us in honoring the contributions of so many freedom activists and continue to work in coalition to expand access to democracy for all."
Back in May, Johnson and several other black legislators stood alongside HRC President Chad Griffin at the Mississippi Capitol, where Johnson addressed SB 2681. The piece of legislation, known as the Religious Freedom Restoration Act, has been criticized as a gateway to legal discrimination of the gay community. Johnson said that any business that decides to refuse the patronage from the LGBT community does not deserve patronage of the African American community or anyone else who believes in equality for all.
The hosts of Mississippi Freedom Summer 50th Anniversary Conference will meet on Wednesday, June 25, at 1 p.m. at Tougaloo College to discuss the event. Activists who participated in the first Freedom Summer will be present and available for interviews.
Other conference events include Youth Congress keynote sessions, a film festival all day Thursday and a concert Thursday night. Learn more about Freedom Summer at freedom50.org.
Support our reporting -- Follow the MFP.