Rev. CJ Rhodes
Stories this photo appears in:
City & County
"My hope is that everyday citizens and local and state government work harder together to make sure our capital city excels in the Southeast and beyond."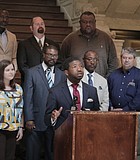 "We are moving in the right direction, but we still have much more to do."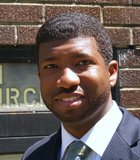 Person of the Day
Ever since CJ Rhodes swept into Jackson just a few short years ago, he has been a big, important part of the community.