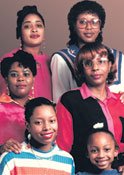 Henry Phillips murdered Doris Shavers, bottom left, on Sept. 17, 2007. He received a life sentence.
Stories this photo appears in: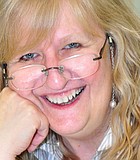 Person of the Day
Ronni Mott's journalism and storytelling defined her—especially her work on physically and sexually abused, tortured, stalked and murdered women in Mississippi.
Justice
Henry Lee Phillips pleaded guilty today to murdering his former girlfriend, Doris Shavers, 40, on Sept. 17, 2007, as Shavers combed her 12-year-old daughter's hair before leaving for work. The ...