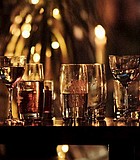 coronavirus
Mississippi bars and restaurants are limited in selling alcohol to customers ringing in the new year. An executive order by Gov. Tate Reeves bans the sale of alcohol between 11 ...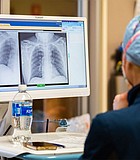 coronavirus
Yesterday, Mississippi saw a record single-day total in reported deaths from COVID-19. As the year wanes, record numbers of people continue to die from the virus as the state struggles ...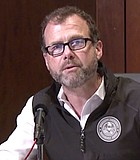 coronavirus
The Mississippi Emergency Management Agency said in a statement Sunday that Director Greg Michel has been admitted to a hospital with pneumonia, a complication from is infection with COVID-19.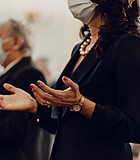 coronavirus
It always feels special for Pastor Jay Richardson when his congregation at Highland Colony Baptist Church gathers during the holidays—but this year, that's even more true because of time they've ...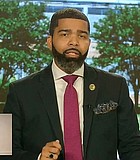 City & County
Today, citing the continued and increased infectious spread of Covid-19 in the City of Jackson, as well as the corresponding rise in hospitalizations and death rate, Mayor Chokwe Antar Lumumba ...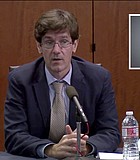 coronavirus
"Be ready. January will be rough. We can mitigate if we restrain our holiday events, but likely to be extremely difficult regardless," State Health Officer Thomas Dobbs tweeted on Dec. ...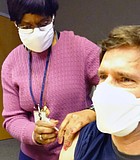 coronavirus
The first Mississippians to receive the COVID-19 vaccine are its own state health leadership, marking a hopeful beginning to what will be a long process of finally exterminating the virus ...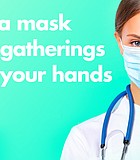 coronavirus
With record-breaking daily case numbers of the deadly COVID-19 virus surging to dizzying new heights, the physicians of Mississippi write to you urgently to request your direct assistance in combatting ...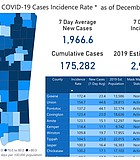 coronavirus
Hours after signing new COVID-19 restrictions and holding a press conference to plead with Mississippians to pitch in to protect the health-care system, the governor held a Christmas party at ...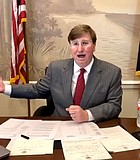 coronavirus
Today, Gov. Tate Reeves announced additional COVID-19 measures in an effort to keep Mississippians safe. The Executive Orders that are in place are set to expire on Friday, Dec. 11.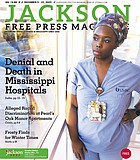 coronavirus
Health-care professionals, including hospitalists and clinicians, have spoken to the Jackson Free Press about the persistent denialism coming from the public as well as political leadership.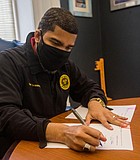 City & County
Hinds County is now categorized as red, the color code for areas with over 10% COVID-19 test positivity rates. It has recorded 11,046 cases of COVID-19, with 208 deaths as ...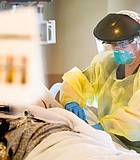 coronavirus
More than 4,000 Mississippians are confirmed to have died from complications of COVID-19 in the pandemic so far, a grim milestone that public-health leadership has warned is unlikely to be ...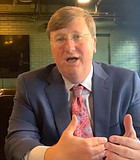 coronavirus
Mississippi Gov. Tate Reeves plans to update his regulations around social gatherings during the coronavirus pandemic later this week as virus cases continue to surge.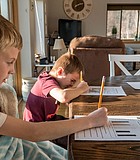 coronavirus
The Mississippi Department of Education said Monday that kindergarten enrollment has decreased and home schooling has increased this academic year, largely explaining the drop of more than 23,000 students enrolled ...
Previous Next