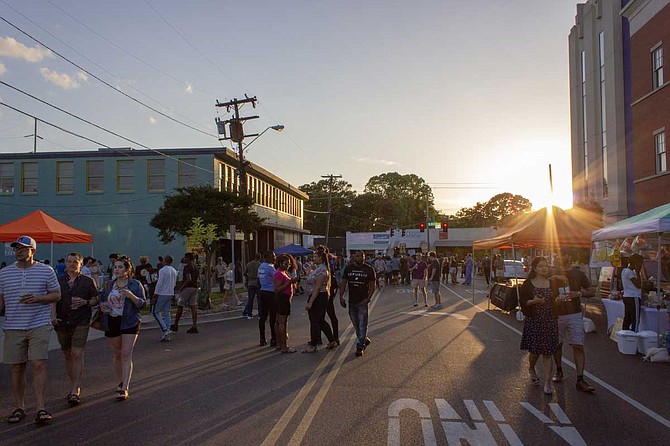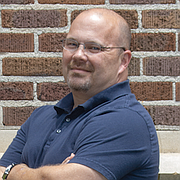 When I was a boy growing up in Marshall County, Miss., my dad worked long hours for very little money because he had a responsibility to take care of us. Then he would rush home, grab a sandwich and run out the door to spend the little time he did have off serving as a volunteer firefighter because he believed we also have a responsibility to take care of our neighbors.
I still believe in those twin responsibilities: Our responsibility to family and our responsibility to neighbors.
So I was excited to move back to Mississippi after more than 25 years of living out of state—first in Tennessee and then in North Carolina. I was excited to be closer to my family, and also excited to bring the skills I have learned in those places home to the state I love and that taught me to love.
Jackson is not a city without struggles. Our roads are terrible, our health markers are horrible, and our public education system is in turmoil. 
 The whole second floor of our main library is unusable. We have third-world levels of infant mortality, and about 23% of us have household incomes of under $15,000 a year. I could go on, and so could you.
So given all of that, the natural reaction is to hold our resources tighter, to conserve what is ours, and try to ride things out if we can or leave if we can't. That isn't working. Not for those who stay, and not for Jackson when the best and brightest leave.
We have operated under what, in retrospect, is a faulty assumption: that what would be good for us as individuals would be good for the city. Now we have to consider the opposite: What is good for the Jackson can be good 
for us.
This requires not only a change of behavior on our part but a change of mindset. We have to not only learn what is good for a city, but we have to then implement it, commit funds and energy to it, and then give it 
time to work.
We all want to live in safety, so we build walls (sometimes physical ones and sometimes economic ones) around our neighborhood to make sure that only people who make us comfortable live there.
But it is better for a city to have diverse, eclectic neighborhoods filled with a variety of people who know each other. Of course, in getting to know each other, both our comfort and our safety improves.
It seems better for us to have a car in our driveway for every adult and a sea of parking lots wherever we go, but that requires more than 1,000 miles of surface roads we cannot afford 
to maintain.
It is better for the city to have fewer heavily trafficked roads, more modes of transit and greater density. Doing this would make our roads safer, reduce our personal expenses and make it better for our families to live here.
It seems better for the individual farmer to grow one crop with a ready market and sell it to some huge corporate entity out of state, but that results in us having to import 90% of our food from places far away, making it less 
nutritious and more expensive.
It is better for the city to have diverse, local farms and lots of places where people can buy their produce. This would create jobs for our families as well as improving their health.
The idea of wanting for your neighbor to have the things they need to thrive, even if it costs you something in the short run, is an idea as old as 
Jesus and as fresh as today.
Our mayor wants Jackson to be the most radical city on the planet. What could be more radical than, instead of asking what is good for ourselves, asking what is good for our city and then doing that thing?
Because if we can do that, we will all thrive in the process, and that would be radical indeed.
Hugh Hollowell Jr. is the community pastor of Open Door Mennonite Church in Jackson and the director of Jackson City Farm, where they are working to grow healthy, chemical-free food for people who need it most.
Support our reporting -- Follow the MFP.