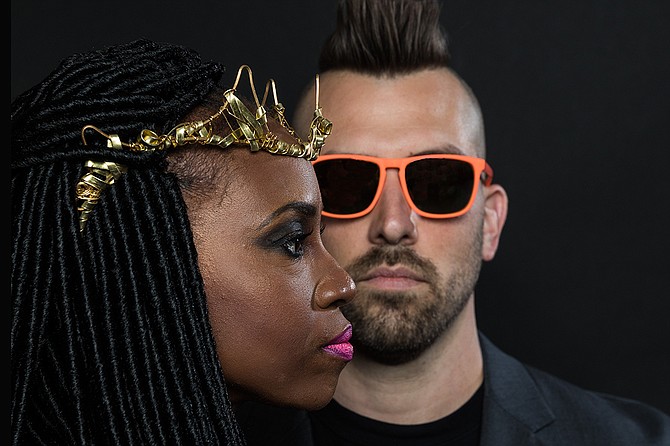 If musicians Teneia Sanders-Eichelberger and Ben Eichelberger have proved only one thing over the course of their careers, it is that they are adaptable. On "Wake the Queens," their debut EP as Heart Society, the Jackson-based husband-and-wife duo has ventured into unfamiliar territory and come out all the better for it.
The acoustic-led, singer-songwriter styling of the band's previous incarnation, Teneia, is largely absent here, but in its place is a wider breadth of sounds that makes use of the duo's new full-band status quo.
Sanders-Eichelberger and Eichelberger hinted at a big departure when they released "What's on Your Mind, Kid?", the first single from the EP, way back in February 2017. Now a year later, fans can finally hear just how much they leaned into the in-your-face rock-and-roll. Quite a bit of "Wake the Queens" digs into that heavier soundscape, but the EP is not a tonally boxed-in experience.
Even the title track, perhaps the purest instance of a rock tune here, revels in the diversity within that genre. The verses are reminiscent of dark and dreamy '70s rock from artists such as Fleetwood Mac, while the chorus bursts into big, modern distortion more in the vein of Queens of the Stone Age. One of the hardest-hitting tracks, "Rocket," features a Latin beat and bass groove at the forefront before letting the drums and heavy guitars loose.
Early on, "Wake the Queens" provides a context where almost any stylistic choice feels at home here, and Heart Society sure seems willing to test that. The duo dives into easy-listening-esque R&B and soul on "Boxes," southern gospel on "Call Somebody," and bold modern rock on "I Don't Give a Damn."
That variety will likely be a boon for anyone first discovering Heart Society through "Wake the Queens." Listeners who are drawn to the edgier elements won't be disappointed, and those who prefer the softer textures still have plenty to latch onto. It's an even better experience for someone like me that wants a bit of both worlds in any collection of songs.
At the same time, the writing at the core of "Wake the Queens" isn't so far left of center that longtime fans will feel entirely taken aback. On 2015's "No Fakes," Sanders-Eichelberger and Eichelberger's final album as Teneia, songs like the title track and "I Don't Care" could easily translate into the full-band sound of their latest release. The question is whether fans of the older material can accept the new direction and hear the heart of the songs underneath it.
That does bring me to my one negative of the EP, though. As someone who followed "Wake the Queens" from the first announcement, I was looking forward to the more political side that Heart Society alluded to while raising funds and promoting the release. On the EP's Indiegogo page, Sanders-Eichelberger wrote, "We as women have to be powerful and stand strongly in our truth. We are amazing! And it's time for us to use our voices to speak up."
It's not that the EP needed to be "Heart Society Does a Protest Album," but I was looking forward to hearing her explore the complex range of emotions and topics that come with being a woman in modern society. It's a challenging time, which can often yield challenging lyrics, and I mean that in the best way possible.
Instead, much of "Wake the Queens" presents more of a blanket message of empowerment, although it does so successfully on many songs including two of my favorites, the title track and "I Don't Give a Damn."
However, most people who pick up this release are not going to come into it with that kind of expectation, and perhaps they shouldn't. At its core, Heart Society's "Wake the Queens" is rock-and-roll—a genre that doesn't always lean on lyrics to make a powerful statement. Either way, the emotion of the EP should still pack enough of the empowering punch it needs to resonate with listeners old and new.
"Wake the Queens" is available Feb. 21. For more information, visit heartsocietymusic.com.
More like this story
More stories by this author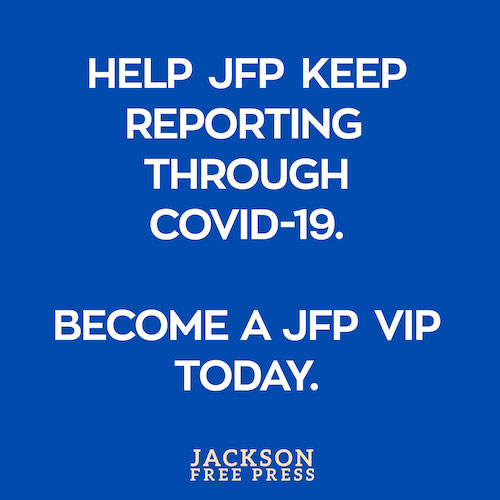 COVID-19 has closed down the main sources of the JFP's revenue -- concerts, festivals, fundraisers, restaurants and bars. If everyone reading this article gives $5 or more, we should be able to continue publishing through the crisis. Please pay what you can to keep us reporting and publishing.