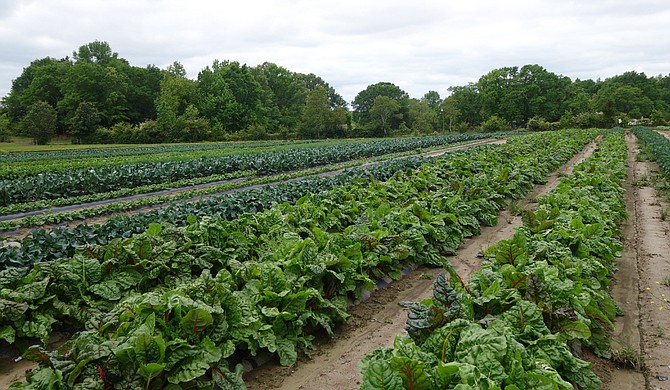 Have you ever bitten into a juicy heirloom tomato from the farmers market? Or have you fried an egg from a pasture-raised chicken and noticed its bright orange, nutrient-rich yolk? If you answered yes, then you know we have our local farmers to thank for those incredible taste experiences.
But of course, our palates are not the only ones that benefit from choosing to buy local. Supporting our small farmers strengthens the local economy, is better for the environment and leads to better public-health outcomes.
Do you want to know how you can support local farmers beyond your weekly trips to the farmers market? Here are a few ways to start:
Choose restaurants that source their ingredients locally. Supporting businesses who make the extra effort to source high-quality, seasonal ingredients means that the money we spend on our meal is circulating back into our community. Many items that restaurants use could easily be sourced locally. If your favorite restaurants or cafes are not sourcing locally, you can point them in the direction of a local producer. They may not know that they have these options. Be sure to say that you would support their decision to buy local even if that means a slight increase in price. Because it's worth it, right?
Choose local items at the grocery store. In a sea of produced shipped in from California, Mexico and even Chile, there is occasionally a glint of something grown locally. I've found Mississippi-grown strawberries at McDade's Markets, local collard greens at Piggly Wiggly and local hydroponic lettuce at Whole Foods Market. Tell your grocers that you appreciate the local items and that you would buy more if they carried more.
Try a community-supported agriculture program. Basically, a CSA is a season-long investment in your groceries. You pay a farmer up front for 12 or 18 weeks of produce, and each week you pick up a box filled with that week's harvest. If you're not sure you can use up all those veggies, split the box (and the cost) with a friend.
Cook more. People who cook at home tend to eat healthier and consume fewer calories than people who don't. Cooking at home also saves money, which you can invest in higher quality, locally grown ingredients. Ask your farmer for tips on roasting that head of cauliflower or making a homemade tomato sauce.
Get the most out of your farmers market. It all comes back to that, doesn't it? Think beyond fruits and veggies. Buy your milk in returnable glass bottles. Ask the farmer for pork bones to make your own nutrient-dense bone broth. Buy bundles of zinnias and sunflowers for a fraction of what they'd cost at the florist. And buy in bulk. You'll save money by getting a flat of blueberries or 10 pounds of eggplant at once.
Take pictures of your local produce. Fresh fruits and veggies tend to be highly photogenic. Share pictures of your farmers market haul, your CSA box or your home-cooked dinner. Follow your farmers on social media, and be sure to tag them in your posts! Encouraging our friends and family to buy local goes a long way in creating a healthier, more sustainable food system.
Lauren Rhoades wants everybody to love sauerkraut as much as she does. She is a fermenter, writer, lowbrow foodie and the founder of Jackson-based Sweet & Sauer.
More stories by this author
Support our reporting -- Follow the MFP.