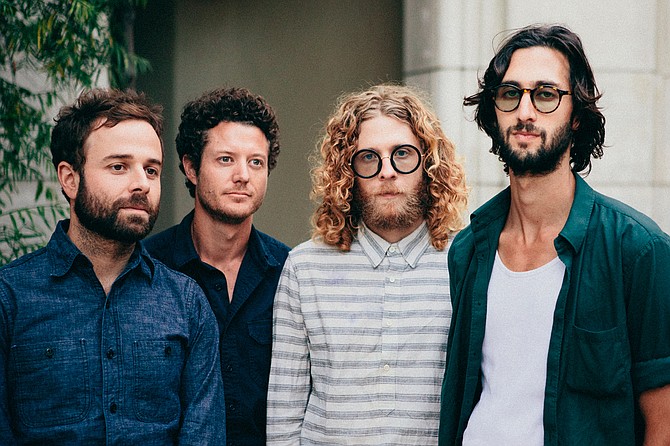 Dawes may seem like an instant success story for the millions of supporters who have followed the California folk-rock band since its first release, "North Hills," in 2009. However, for bassist Wylie Gelber, who dropped out of high school to join the band's first incarnation, Simon Dawes, it was something of a last-ditch effort—one that has turned into a full-fledged career.
In August 2016, the band released its fifth studio album, "We're All Gonna Die," which peaked at No. 1 on the U.S. folk chart, No. 8 on the rock chart and No. 42 on the overall album chart. Since then, the quartet, which also features vocalist and guitarist Taylor Goldsmith, drummer Griffin Goldsmith and keyboardist Lee Pardini, has been performing nationwide on its headlining "An Evening with Dawes" tour in between supporting spots with acts such as Kings of Leon and John Mayer.
The Jackson Free Press spoke with Gelber over the phone before the band's performance in Jackson on Tuesday, Oct. 24, to learn more about the current tour, as well as his past and future with Dawes.
What led to you being a founding member of Dawes?
The original members of Dawes all grew up in Los Angeles, so me, when I was about 15 or something like that, I met Taylor, and he was in a different band at the time called Simon Dawes. I ended up joining that band when I was 15, and then, we went on a few big tours back when I was still in high school. I ended up dropping out of high school to go on tour with that band. Then, a couple years later, that band ended up breaking up, and there was a guitar player in the band named Blake Mills and a drummer named Stuart Johnson, and they both started doing their own thing, so me and Taylor were both kind of living in the house that we had gotten as a band and wondering what we were going to do with our lives. I had already dropped out of school, and he had dropped out of college. We started playing music with his brother, who at the time was probably 16 or 17—that's Griffin, obviously—so we ended up kind of starting this band out of necessity from the last band breaking up.
Had you decided on this musical direction or did that develop over time?
Yeah, it's been developing, for sure, over time. I think there were aspects at the end of our old band where Taylor's songwriting was turning into the kind of song that he writes today, so it was only a matter of time. There's a song—I think it's on our first record—called "Bedside Manner," and that was one of the last Simon Dawes songs. There even were one or two songs that kind of crossed over and just never made it to a Simon Dawes record. But when me and Taylor started this band, it was kind of like we just needed as many songs as we could get our hands on.
... Simon Dawes was a collaborative writing process between Blake Mills and Taylor, and then, Taylor writes all the songs in Dawes, so there was definitely just a change there when the voice behind some of the songs kind of turned into one person. But it wasn't too crazy or drastic of a difference. A lot of times, people call Simon Dawes kind of a post-punk band or all this weird sh*t, but to us, it was just a rock band. We were just doing our thing. We were super young, you know? We were just trying to figure out what music we liked, so I'm sure it was a little more frantic than our current band. It was a bunch of kids saying, "Well, we like this, and we also like this, so let's just kind of smash things together," but it wasn't that crazy.
Taylor Goldsmith is the primary songwriter, but how does the songwriting process look for the other band members?
We do it the same way all the time, which is Taylor writes the song, but when he writes it, it can just be on an acoustic guitar or a piano, and it's very folky at its core. It's just kind of him singing, and he tries to keep a lot of his ideas in the early stages of writing pretty vague. When we get it, he obviously has ideas that he can hear in his head, and we'll do some of them between the three of us, but for the most part, we'll just start, in a sound check or in a rehearsal, just fumbling through stuff. On certain songs, we kind of land on it really quick. Other songs, we just have to work at it. It just depends.
A lot of times, some of the coolest ones are ones where it's very obvious to everyone, "This is the feel or the parts to this song, and the initial idea that we all had sounds great." Other times, it'll be like, "Everyone likes it, but Griffin doesn't like it," or "Everyone likes it, but I don't like it." We just kind of keep picking at it and doing it like that. We try to generally leave everyone's instrument, for the most part, in their own hands. Obviously, if there is a drum part or a bass part that someone really doesn't like for some reason—which rarely happens—then, they'll let that be known, and we'll try to address it. For the most part, everyone just has faith in the musician next to him, like, "You play drums better than me, I play bass better than you, and you're a better guitar player than me. Whatever you think sounds the best, I'm going to go with."
What would you say is the biggest difference between "An Evening with Dawes" and one of the band's supporting performances?
I mean, we definitely, I'm sure, are visibly having a lot more fun with these shows than we do on the other ones. It's just nice to be able to stretch out. ... When we're doing a headlining set, it's just kind of a relief. When you travel this much in a bus, and you're driving around, and so much of your day is just sitting on a loading dock, waiting for something to happen, then the longer the set, the more artistic relief there is in your day.
We're out here, at the end of the day, to play our instruments. That's what we love to do. So the longer we get to do that, the better we're going to do it, and the more fun we're going to have doing it. Now, especially because we have five records out or whatever, it's nice to be able to really play a bunch of songs that we didn't normally get to play when we'd have an hour-and-a-half set and a couple records. We'd be limited to those songs in that set. Now, it's like we can make a set list, and there will be songs that we haven't played in a few months or songs that we never used to put in a headline set because where was the place for a deeper cut like that if we only have an hour?
How does the band build its "An Evening with Dawes" shows differently with that longer duration and so much material to work with?
There's just kind of a weird juggling act, and sometimes, we f*ck it up, too. Sometimes, we'll put a song in there, and we get offstage and go, "Well, that song definitely shouldn't come after that song," and we'll just make a mental note not to do it next time. There are certain songs that we have to play every single night no matter what—the "When My Time Comes" of our sets that are always in there. That kind of leaves room where, if we build up enough of those every couple songs, then anything we put in between, as long as we keep the arrangements interesting, we'll hopefully just kind of keep the set flowing, you know?
This tour also led to the band's first live album, "We're All Gonna Live," in February of this year. Why did you feel like it was the right time to make that?
We've been wanting to do a live record for forever, you know? We hear from people all the time who say, "Your records are great, but I loved your band the most when I came and saw you live." We just knew it would be a fun thing. We like playing live, and I would definitely consider us a live band. That's kind of where we do our thing the best, I think. It was just the time to do it, and eventually, down the road, we'd definitely like to do another one, like a less sort-of haphazard one. I mean, this one, we decided that we were going to do it and did it all within the same week, and we did it at the front of the tour, which is kind of unorthodox for a live record. Normally, you'd record the last four days of a tour because that's when the band is the tightest over six months of touring, and this one, we just did the first four days of the tour because we needed to put it out.
But it was cool. We like it, it was fun to do, and we'll definitely try to do another one, for sure. ... It just seemed like a cool thing, especially because some of the initial reviews of the latest record were people thinking it sounded so drastically different from any of our old records. And when we first started rehearsing the new songs, I get it. They're different-ish. But as soon as we start playing them live, they all do kind of blend in. Like, a "Quitter" or "Less Than Five Miles Away" can go back to back with "That Western Skyline." It doesn't sound bad or weird. In our mind, the live record was just an easy way to show people that, you know what I mean, and be like, "Here are the songs maybe not as wild-sounding as they were in the studio recordings of them," but as soon as we get them onstage, they can kind of blend in our catalog.
Did you set out for a more modern style on the studio recordings for "We're All Gonna Die," or was that more a result of this batch of songs?
We definitely wanted to (experiment). We've done generally all our previous records in the same kind of style, which was like, "Let's go find a room that sounds good and set up in it, and just kind of play live." A lot of times, the vocals are live, every member of the band is playing at once, and we do minimal overdubs to just capture the sound of us sitting in a recording studio together. I think with this one being number five, we were ready to try something a little different and get a little experimental in there. A lot of times, that's tough to do with a producer that you don't necessarily trust completely, but we were using ... Blake Mills, who used to be in our band, and he's an old buddy of ours. It was kind of an easy way to do it. We knew we trusted him, and that's kind of his production style as a producer anyway. We knew we liked his taste, and we were trying to do something different, so it seemed like a good opportunity to do that.
What is something you learned from making that record that you want to bring into the next Dawes album?
I think it was definitely good for us to just get out of our comfort zone. For any band that wants to be putting out records for years and years, you can't just be putting out the same record, obviously. It's like those Bob Dylan '80s records are, in my mind, just as good as those Bob Dylan '60s records. They're just different. You know, it's nice to watch an artist kind of change with the times and give their interpretation of what it means to do a different or more experimental kind of record. We had a better experience doing it this way than we kind of thought we were going to. I think it makes us less afraid to take those risks or steps to the side than we would have been before.
Dawes performs at 8 p.m. today, Tuesday, Oct. 24, at Duling Hall (622 Duling Ave.). Tickets are $30 in advance at ardenland.net and $35 at the door. For more information, visit dawestheband.com.
More like this story
More stories by this author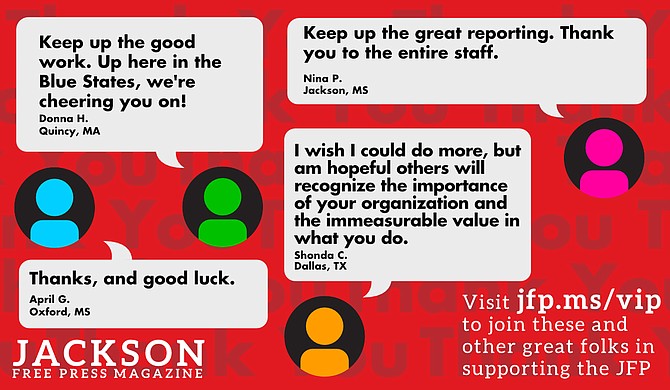 Thanks to all our new JFP VIPs!
COVID-19 has closed down the main sources of the JFP's revenue -- concerts, festivals, fundraisers, restaurants and bars. If everyone reading this article gives $5 or more, we should be able to continue publishing through the crisis. Please pay what you can to keep us reporting and publishing.