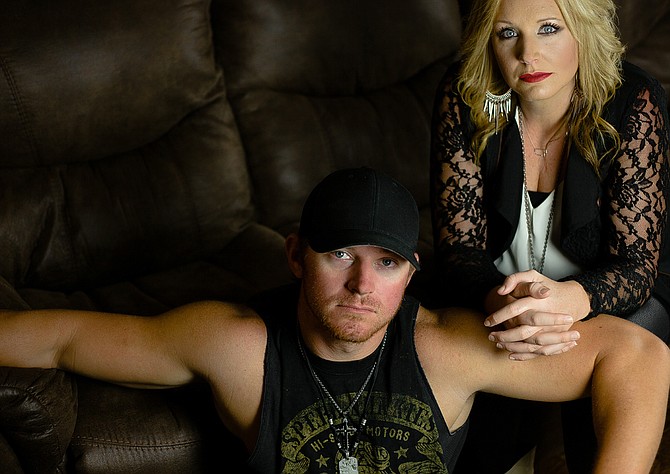 The tricky part of putting together the JFP Music Issue's annual "Artists to Watch" section is choosing from the multitude of acts that are worth watching.
These are by no means the only up-and-coming musicians from Mississippi, but hopefully, they'll provide a few new names for you to follow in fandom.
Burnham Road
For Brandon, Miss., natives T.J. and Laura-Leigh Burnham, making a name in original music was always the goal.
The brother-sister duo fronts country band Burnham Road, which has built a fan base in the Jackson metro area over the past five years by covering contemporary hit-makers. In the last year and a half, however, the group has also expanded its profile as an original act, opening for artists such as Little Big Town, The Lacs and Josh Turner, and completing work on its debut EP, "Cheers to Goodbye," scheduled for release in late October.
"It's just been a learning experience, kind of getting into the circuit better and getting to know a lot of people," T.J. says. "You know, we got our originals recorded, and I finally got a group of guys that are all good musicians and have good attitudes. We really clung together and decided, 'If we want to make this work, it's not just one person pulling all the weight.'"
It's a stark contrast from where Burnham Road began. While T.J. and Laura-Leigh have always sung together, the band first started as a solo project for T.J., who wanted to perform but wasn't connected in the local music community at the time. Over time, he befriended other musicians and formed Burnham Road, which also consists of lead guitarist Rodney Canoy, drummer Brian Schilling and bassist Shane Collier.
Walking the line between original act and cover band can be difficult, as some crowds respond well to original material, and others can't go long without a familiar tune, T.J. says.
"You may sing 'She's Country,' and everybody and their mama is out in the front," he says. "You can turn around and play an original song, and half of them leave to get a beer. Sometimes, that can be a slap in the face, but then ... I'll look out into the crowd, and there's people in the crowd that know my songs and are singing along like it's a cover song. That's really cool."
The secret is searching for a happy medium, he says, and finding a way to write about the familiar in a clever way that inspires the listener to say, "Why didn't I think of that?" It's a question he asks himself often while listening to country artists that inspire him, including Brantley Gilbert and Eric Church, and it's a question that he hopes to inspire in others with the songs that he and Laura-Leigh write.
Visit artistecard.com/burnhamroad.
Savvy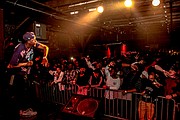 Hip-hop was a constant source of inspiration for Savanta Hunter when he was growing up in west Jackson's Queens neighborhood. Hunter, whom music fans may know better as Savvy, lived two houses down from rapper David Banner and grew up watching him perform. 
 In the sixth grade, Hunter began rapping himself with a small group of friends.
"We used to wake up in the morning and rap in the den on a microcassette. Then it (evolved) to recording on a microphone hanging out the attic," he says.
While the group members are still friends, most grew apart as they got older, except for Hunter and best friend, Charles Palmer, who continued to pursue music as Jackson hip-hop duo Savvy & Gutta Boy in the late 2000s.
The pair still collaborates regularly, but those collaborations have taken on a different form in recent years. Palmer has shifted his focus toward production, working on tracks such as Atlanta rapper Rocko's latest single, "99 Ways," as well as many of the tracks for Savvy's solo recording projects, "Book of Savvy," released in March 2015, and "Book of Savvy—Chapter 2," released in June 2016.
Hunter says both "chapters" act as a prelude to his eventual full-length album, "The Bottom Line. The first single from the album, "End of Every Tunnel," came out July 7.
"I just wanted to give people the preface to the greatest album to ever come out of the state of Mississippi, in my eyes," he says. "I listen to a lot of music, I've got a lot of favorites—Big K.R.I.T., Banner—but I really do think this is going to put us in the spotlight."
That's not to say that his most recent project is short on big talent. Hunter says he recorded "Chapter 2" during a wave of media attention on Mississippi hip-hop. To capitalize on that, he emphasized featured artists, such as Banner, Coke Bumaye, Hollywood Luck and Dolla Black. However, his purpose was the same, he says: to portray his artistry to the best of his abilities and to be real with his audience.
"They look for authenticity," he says. "I could go trap if I want to; I grew up in the 'hood, but that don't mean I have to talk about the 'hood. I actually try to use my story as enlightenment. Even though I graduated and got a bachelor's degree, I still haven't made it in my field, and I'm still struggling. I talk about those struggles of being a college grad that's got to pay back loans. People like to hear that. ... I try to paint those real-life pictures as best as I can."
Visit savvylildaddy.bandcamp.com.
May Queen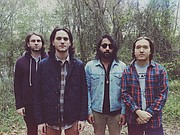 When Grenada, Miss., natives Logan Owensby and Dustin Wright began alternative band May Queen, the goal was to combat that most ubiquitous of illnesses: boredom.
"I think for me and Logan, well, there was really nothing else to do in Grenada," Wright says. "We were always hanging out, and our connection was music, so we got bored and started playing."
While Owensby already sang and played guitar, Wright didn't play an instrument until the band's unofficial formation about two years ago, when he, Owensby and Owensby's brother, Noah, who played drums for May Queen at the time, began learning songs from acts such as Tame Impala, Coldplay, The Killers and Kings of Leon. From there, they worked on full-band arrangements of solo songs that Owensby had written, and before long, May Queen was performing around Mississippi.
Considering the acts that the band covered in its first jam sessions and even hearing its debut self-titled EP, released in January 2015, May Queen is a different experience now, Owensby says.
Since those first recordings, the band mates added two more members—guitarist Salar Almakky and drummer Hayden Boyd of Dream Cult—and they've written new material that leans into heavier and more dynamic elements. As far as where that puts them stylistically, Wright says they have no idea, but they're enjoying it.
"Whenever we get asked what style we are or whatever, we always get kind of iffy and go with the simplest term, like 'indie rock,' but that's super cliche," he says. "... The way we kind of see it is that we all grew up in punk and hardcore, but we also like other kinds of music, so we always wanted to not necessarily write punk music but try to incorporate it."
While the band has continued performing in Jackson, where Owensby, Almakky and Boyd live, and around the state, the members decided not to leap into recording or heading out on a large tour until they have a set of songs that they feel best represent May Queen.
"We've written so many songs that have so many different kinds of influences, so we're trying to narrow it down," Owensby says. "At the same time, we don't want to limit anything. We just want to do what feels good when we play because that's where the whole concept of May Queen started: just some friends, some brothers, playing music for fun."
Visit mayqueenms.bandcamp.com.
Briar Lunar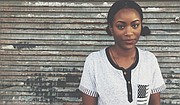 Like many of the music greats, Shuqualak, Miss., native Briar Jonnee Blakley's first performing experiences came from singing in church. At 5 years old, she began leading songs for the choir at Ivy Grove Missionary Baptist Church, where her mother, Shirley Blakley, served as choir director. About two years later, she began playing piano, first taking lessons and then learning to play by ear.
"That's really where I kind of found a love for music because I would try to mimic the songs on the radio," she says. "Whatever I would hear on the radio, I'd go back and try to play it, and I thought that was fun as a kid."
These days, Blakley, who performs as Hattiesburg-based electronic artist Briar Lunar, isn't so concerned with mimicking pop radio as she is with turning it on its head. Although relatively new to songwriting, she has already released several collections of recordings in the past two years, including 2015's "The Enlightenment" EP and 2016's "March Badness" EP, as well as a self-produced single, "Love Struck," which she released Aug. 16 on iTunes.
She says: "I try not to think about, 'Oh, well, I want radio play, so I need to make this more radio-friendly,' or 'I need to not make it a guessing game and make it a song that people know or understand the elements that go into it.' I'm trying to be more true to myself, and I'm working on some tracks right now where it's interesting because I'm kind of finding myself. I want to make it Briar."
Blakley's quest to find her own sound began shortly after she appeared on NBC's "The Voice" last year. After a successful blind audition with Rihanna's "Take a Bow," she joined Pharrell Williams' team before being eliminated in the battle rounds two weeks later. While she says her experience on the show was a positive one, it made her realize that she didn't want to make a career singing other people's songs.
Those who know Blakley from "The Voice" might also be surprised to know that she doesn't consider herself an R&B artist as the show presented. Elements of many genres work their way into Briar Lunar tracks, but Blakley describes her work as alternative-electronic music, first and foremost. With that broad category, she says she's free to experiment and follow her creative energy wherever it takes her.
"The most creative people that I know that are artists, they don't aim to ride all the waves of trends," she says. "It's just whatever they want to do. That's what people know them for. Whatever you do makes you the artist that you are. People go to you to get you. They don't go to someone else. Just being true to who I am is the biggest lesson I've learned."
Find Briar Lunar on Soundcloud or visit briarlunar.com.
More like this story
More stories by this author
Support our reporting -- Become a JFP VIP.
The news business has changed dramatically in the past year, and we need your help more than ever to keep bringing you important stories about Jackson and the Metro. Become a JFP VIP with an annual membership or you can Sign up as a monthly supporter. Thanks for anything you can do to empower our journalism!