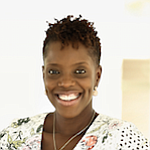 Jackson, Miss., has a rebellious draw. It is a city with an underdog spirit and a big heart—complicated but optimistic. It is a place many of us have called home our whole lives and a place where newcomers can quickly attach themselves to movements, organizations or groups, and feel connected. Jackson is a place where we feel like we know our neighbors and have a loyalty to the city, to its dream of addressing inequality and becoming part of a better Mississippi.
There is a problem, however, that we too often ignore. While we freely talk about the potholes covering our streets, our new businesses and exciting developments, and our place in history in the Civil Rights Movement, as a community we don't often speak about the socio-spatial segregation that divides our city. We ignore the gates, walls and barriers, both mental and physical, that create many Jacksons instead of one.
Our city is not a unified community largely because we divide and differentiate our space by class and race. It is a reality we know but greatly ignore as we take the same streets and turns each day, rarely venturing to new neighborhoods, creating shadow areas in our knowledge of the city.
When you think about the Jackson community, you might think about Fondren's First Thursday, the growing downtown business district, your child's school or museums celebrating our shared heritage, but you probably do not think of the affordable housing communities and the families living in that setting who share our city.
When we support our neighbors in Jackson, we cannot forget that the city includes people in Fondren, midtown, Belhaven, and west and south Jackson. Poverty does not have to divide our community. Families are families. We share summers filled with humid conversations on front porches, although our porches might be on opposite sides of the city.
To be a better Jackson, we need to work toward becoming a united, whole Jackson. We must redefine community to be inclusive and intentionally work toward redefining our understandings of building our community.
In my work with Springboard To Opportunities, a nonprofit organization based in Jackson that works with families living in the setting of affordable housing communities to help them succeed in life, school and work, I recognize this deep need to change the narrative about how we view people living in poverty and who we welcome into our community. The children I work with, young and inspired, also see this divided city and seek to change it.
The young people of two of our communities, Lincoln Gardens and Commonwealth Village, in west Jackson, have created the space to make a change, to build a unified Jackson one (literal) step at a time. Becoming increasingly disgruntled with the negative narratives regarding their neighborhoods, the middle- and high-school student residents have organized the second annual Run For Our Community 5K in partnership with Leadership Greater Jackson and United Way of the Capital Area. These young Jacksonians have been hard at work organizing this service-learning event where they raise money to use within their communities. They have written letters, designed T-shirts and fliers, identified marketing avenues and dreamed of a city that comes together in joyous celebration.
We invite you, readers of the Jackson Free Press, to join us, walk and sponsor the youth who have been hard at work organizing this event. You can find detailed race and sponsorship information as well as a portal to directly donate and register at springboardto.org.
We believe a unified Jackson is possible, that we can address inequality and make a better Mississippi when we work together. It is within our reach if we step off our streets and take to different ones, shake hands with new hands, spend time in spaces of the city and with families we might not have met before, and support each other as we build a new community.
We hope to see you April 2!
Aisha Nyandoro is the executive director of Springboard to Opportunities in Jackson. Donate and register for the walk at springboardto.org.
Support our reporting -- Follow the MFP.