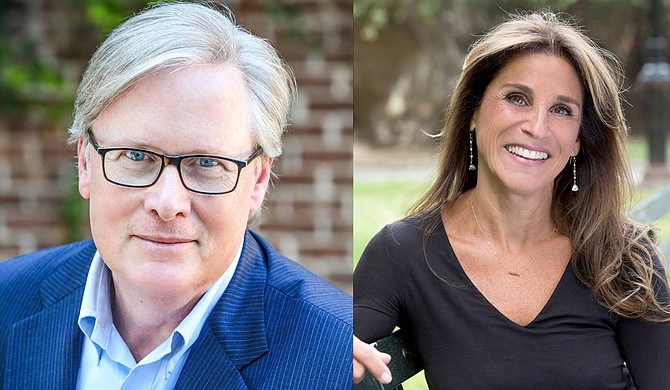 When Caren Zucker learned that her son, Mickey, had autism in 1996, she was ushered into a dark, misunderstood corner of the medical world. As a journalist and producer at ABC News, she educated audiences on a variety of difficult subjects, but she and her coworker, correspondent John Donvan, began researching autism and quickly learned how little people knew.
"We all know about autism now, but remarkably, back then, 16 years ago, people and even most of our colleagues at ABC had never heard of autism," Donvan says.
Like Zucker, Donvan has a family connection to autism. His brother-in-law, Dror Mishori, was diagnosed with autism in the 1960s in Israel, where the only solution doctors gave to Donvan's mother-in-law, Edna Mishori, was to place Dror in an institution. After visiting the institution, Edna decided that her son would never end up there. She became a prominent autism activist, building schools and residences to help people with autism to receive specialized help.
"Partly because we both had real connections to autism through our families and knew that the reality was rich and complex, we wanted to do stories that were based on real science, that were based on the real experiences of families and that had to do with family issues, funding issues and the development of serious therapies," Donvan says.
The first piece of the authors' multi-part series, "Echoes of Autism," aired as a Friday night special on "Nightline" in 2001. Even that first broadcast became an important part of the modern autism landscape, appearing in numerous court cases for several years. Then, eight years ago, the journalists realized they needed a more permanent way for their research to reach people, and they began work on their book, "In a Different Key: The Story of Autism" (Crown, 2016, $30), which hit shelves Jan. 19.
"The book is a history of autism, and it has a very dark period," Zucker says. "That's just the reality of how it began. What's powerful and inspirational about the book, we think, is how the parents fought all these dark places, and they have closed down institutions and made it possible for their children with autism to go to school."
Zucker says the book allowed them to tell more of the personal stories from parents whose children were subjected to the esoteric treatment of autism in the 1950s and 1960s. Hospitals even employed shock therapy and LSD. As with Dror Mishori, the plan was usually to place them into an institution to be forgotten, but as Zucker and Donvan illuminate in "In a Different Key," many families worked against the system to provide a better life for their children.
One story in the book hits close to home. Zucker and Donvan begin with the story of the Tripletts of Forest, Miss., and their son Donald, the first person in history diagnosed with autism. Although he grew up without his disorder being truly understood, Donald has led a successful life, thanks in part to the residents of Forest who embraced his differences. He received a bachelor's degree in French from Millsaps College in 1958, and today, he travels around the country and the world. He even met Donvan and Zucker in New York City for coffee and a walk down Broadway recently.
"We like to say if we could bottle whatever Forest figured out to do for Donald and send it out to everywhere else where there's a person with autism, it would be a better world," Donvan says.
Caren Zucker and John Donvan give a lecture on Wednesday, Jan. 27, at Millsaps College's Gertrude C. Ford Academic Complex (1701 N. State St., 601-974-1000). For more information, visit millsaps.edu.
More stories by this author
Support our reporting -- Follow the MFP.