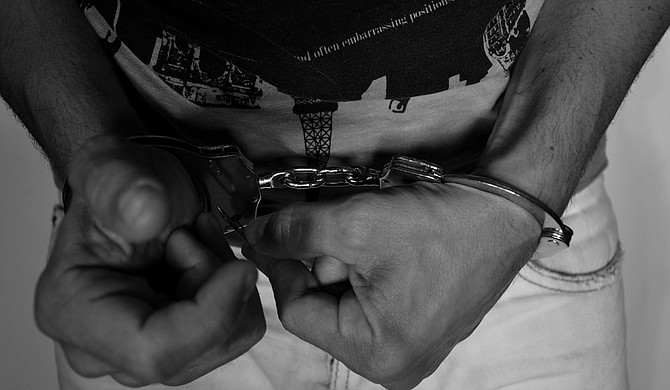 While Hinds County's adult and juvenile detention centers are no strangers to problems, both facilities are especially familiar with the kinds of challenges that attract attention from federal civil-rights watchdogs.
For example, a 2011 federal lawsuit on behalf of children imprisoned at the Henley-Young Juvenile Justice Center, the state's largest youth-detention facility, resulted in a settlement that requires quarterly visits from an independent monitor.
Separately, the U.S. Department of Justice issued a damning report on the Raymond Detention Center in May 2015 that touched off negotiations between the county and feds that will end in similar settlement to the one the juvenile jail is under.
As a result of both these court settlements, officials who oversee the facilities—and advocates for the people incarcerated there—say changes are coming that would meet the county's obligations to courts, but could also bring forth other needed reforms.
The 'Complex Matter' of Raymond Jail
Pieter Teeuwissen, an attorney for the Hinds County Board of Supervisors, said the county has been talking to the DOJ weekly since the summer and is close to a finalizing a settlement agreement over conditions at the Raymond jail.
"This is a complex matter, and all parties want to make sure that the document is the best pathway to (addressing) important concerns at the jail as well as assisting the criminal-justice system," Teeuwissen told the Jackson Free Press.
In June 2014, the DOJ announced the agency would open a "pattern or practice investigation" of both the Raymond Detention Center and the Jackson Detention Center downtown into the question of "whether Hinds County protects prisoners from harm at the hands of other prisoners and staff" and "improper use of force."
That announcement followed a grand jury investigation that senior circuit court Judge Tomie Green ordered that called the facility "inadequately staffed" and in "deplorable" condition.
Teeuwissen said he could not offer specifics about the agreement but that the agreement would also address mental-health issues at the jail and could also affect how the City of Jackson detains suspects.
On Oct. 13, attorneys from Equal Justice Under Law, a public-interest law firm in Washington, D.C., and the MacArthur Justice Center at the University of Mississippi School of Law announced a federal class-action lawsuit against Jackson. Alec Karakatsanis, co-founder of Equal Justice Under Law, called Jackson's "pay or stay" system—whereby people have to either pay their court fees or work them off with manual labor at the county farm—"egregious."
Teeuwissen said Hinds County supervisors would likely vote on the settlement in early February.
'All Kids Deserve an Education'
At the same time, Hinds County, which oversees the youth jail, is also finalizing an agreement with Jackson Public Schools, which operates a school inside Henley-Young on McDowell Road.
The county and Hinds County Judge Bill Skinner run the facility and the youth court, respectively. On Jan. 7, an ad-hoc committee of the JPS school board met to discuss updating a memorandum of understanding between the county and JPS.
"There are a lot of questions about who really controls the education facility at Henley-Young (and) what happens regarding discipline and how those three pieces of the facility are working together and whether they're actually collaborating in the classroom setting," said Lydia Wright, a law fellow with the Southern Poverty Law Center of Mississippi, which represents kids who filed the 2011 lawsuit.
Wright said children have told SPLC attorneys that detention-center staff sometimes improperly pull kids out of class as punishment. Teeuwissen denies this; he said if detention-center staff removes a child from class, it's at the court's direction. Wright also said Henley-Young needs personnel to work with students who require exceptional education services, such as individualized education plans.
In 2011, the SPLC and Disability Rights Mississippi sued the county over allegations of abuse that included "forcing children to stay in small cells for 20 to 23 hours every day with little human contact, exercise or access to education and rehabilitation programs; verbally abusing and threatening physical harm to children and their families; and withholding medication from children with serious mental-health problems."
Leonard Dixon, who runs the Juvenile Temporary Detention Center in Cook County—the nation's largest juvenile-justice facility—monitors Henley-Young for the federal court. He has observed some of the issues about student discipline that SPLC raises and said some required programs, including IEP meetings with court officials, teachers and students, aren't happening at the center.
"The issue is not about who's calling shots. It's about what policies and procedures you have when there's a problem with a child," Dixon said.
In his May report, Dixon recommended an independent evaluation of the school, which will publish in mid-January.
A 2014 report from the Southern Education Foundation spoke to the positive effects of improving detention-center schools. That study, "Just Learning: A Study of Juvenile Justice Schools in the South and the Nation," states: "There is every reason to predict that today most of these students, like those who came before them in the juvenile-justice systems, will never receive a high school diploma or a college degree, will be arrested and confined again as a juvenile or adult, and will rarely, if ever, become self-supporting, law-abiding citizens during most of their lives.
"Yet, substantial evidence shows that, if these children improve their education and start to become successful students in the juvenile justice systems, they will have a far greater chance of finding a turning point in their lives and becoming independent, contributing adults," the report's authors write.
Of the approximately 70,000 young people in the custody of the juvenile-justice systems in 2010, one-third of them were in the South, the report finds. In the South and throughout the nation, the kids in these systems are overwhelmingly black and Hispanic. Data show that Mississippi leads the nation, with black kids making up 81 percent of youth in its juvenile-justice facilities. Across the South, 52 percent of incarcerated youth are African American compared to 41 percent for the rest of the nation.
Jed Oppenheim, chairman of the JPS ad hoc committee and a former SPLC employee, said the document should address communication and transparency between the county, courts and JPS before the final MOU goes to the full board for a vote on Jan. 19.
"Every child deserves an education even if they're in Henley-Young," Oppenheim said.
Comment at www.jfp.ms. Email R.L. Nave at [email protected]
More stories by this author
Support our reporting -- Become a JFP VIP.
The news business has changed dramatically in the past year, and we need your help more than ever to keep bringing you important stories about Jackson and the Metro. Become a JFP VIP with an annual membership or you can Sign up as a monthly supporter. Thanks for anything you can do to empower our journalism!