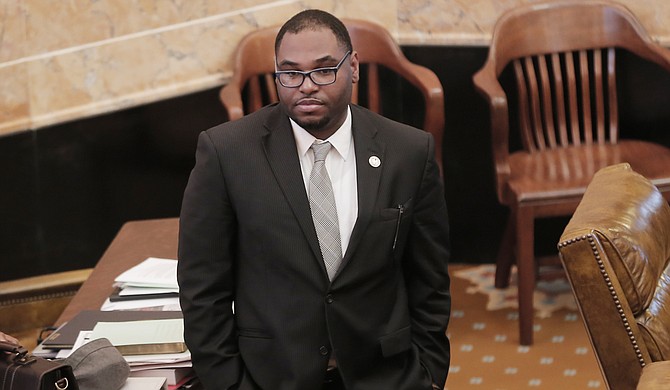 So far, only two charter schools operate in the state, but the Mississippi House and Senate Education Committees met yesterday in hot debate over the establishment of more.
In the Senate committee meeting, Chairman Sen. Gray Tollison, R-Oxford, presented SB 2161, which would allow the establishment of charter schools in C districts without the permission of that district's school board. The bill passed to the floor. If the full Senate passes it and Gov. Phil Bryant signs it into law, charter schools would apply directly to the Mississippi Charter School Authorizer Board for permission to operate and to educate students in C, D and F districts. Under the present law, A, B and C districts have the privilege of input from their school board on the topic.
The House tried to pass another, broader bill regarding charter schools that Rep. Charles Busby, R-Pascagoula, authored. HB 1044 would allow all students in the state to attend charter schools, regardless of their district lines. Currently, students must live within the school district in which their charter school is placed to attend the school.
Democratic opposition to HB 1044 was fierce in the House Education Committee meeting. Rep. Sara R. Thomas, D-Indianola, was particularly against the legislation, referencing the potential loss of tax dollars in a school district that has been struggling so badly over the past several years that it was involuntarily consolidated. Other Democrats spoke of perceived double standards, pointing out that non-charter schools do not allow students to attend without attention paid to their residency.
However, it was a mild-mannered question from Rep. Brad Touchstone, R-Hattiesburg, that sparked the most tension. Touchstone asked whether or not the bill included guidelines to prevent charter schools from shopping for students in higher-performing districts.
"I don't think it'd be likely," Busby said in response to the question, adding that students in high-performing districts also wouldn't "be likely" to travel to a low-performing district in order to attend school. He said that if they wanted to, he would support their right to do so.
Rep. Jarvis Dortch, D-Raymond, offered an amendment to the bill that would allow for the placement of charter schools in A, B and C districts rather than letting A, B and C district students go to charter schools in lower-performing districts.
"If they say all students should be able to attend charter schools, then they should let them," Dortch said in an interview with the Jackson Free Press. "They shouldn't just allow experiments in D and F school districts."
Dortch's amendment passed with a rousing chorus of affirmative votes, but to no avail. Rep. John Moore, R-Brandon, who chairs the House Education Committee, pronounced the amendment as not "germane" because the proper code section wasn't already in HB 1044.
"For your amendment to be valid, the Mississippi code that you are amending must be in the bill that you are on," Dortch explained to the Jackson Free Press. "In my case, that would be the code that restricts charters to D and F districts. They are saying that (that) language is not in HB 1044."
Dortch said that he is perusing the bill to make sure that this pronouncement applies.
Sierra Mannie is an education reporting fellow with the Jackson Free Press and The Hechinger Report. Email her at [email protected] and read more of her reporting at jfp.ms/education.
Support our reporting -- Follow the MFP.