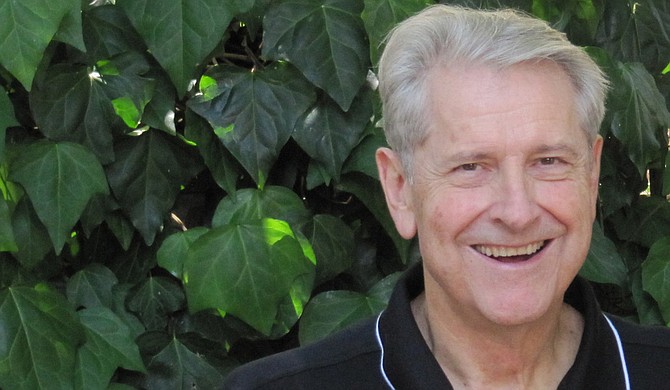 When Royce Boyer, the co-director of the Metro Male Chorus, and Chuck Reynolds, the band director for Madison Central High School, formed the Mississippi Chambre Music Guild in October 2014, the idea behind it was simple.
"We said, 'We love chamber music, and there's not enough of it, so let's get it started,'" Boyer says.
Initially, the plan was to put together a few individual concerts within a season using both touring musicians and Mississippi-based performers. Early on, however, Reynolds brought up the idea of creating a weekend-long festival. "Well, I don't know about that," Boyer told him. But before too long, both men agreed and began preparations for the first-ever Fanfare Festival, which takes place Thursday, Feb. 18, through Sunday, Feb. 21, at multiple venues around the Jackson metro area.
"Fanfare" refers to a short piece of music typically performed with brass instruments, often considered one of the most attention-grabbing portions of a piece or program. Like the term from which it takes its name, Fanfare Festival might be short, but it packs plenty of music and a variety of events into a single weekend.
The festival begins with a welcome from Mayor Tony Yarber and special guest speakers, all of whom will discuss the value of the arts, at noon at the Old Capitol Museum (100 S. State St., 601-576-6920). Jackson business owner Jeff Good will emcee the kick-off event, which also features performances from the Jim Hill High School choir and a student instrumental ensemble. There will also be a brass master class at 4 p.m. at Madison Central High School (1417 Highland Colony Parkway, Madison) that afternoon.
The two activities on Friday, Feb. 19, will celebrate Fanfare Festival's headlining act, the Gaudete Brass Quintet, a highly acclaimed chamber-music group from Chicago that has performed at such esteemed venues as the Juilliard School and the Eastman School of Music and is currently the ensemble-in-residence at the Chicago College of Performing Arts at Roosevelt University.
Friday's offerings begin with a pre-concert luncheon at noon at Fairview Inn (734 Fairview St., 888-948-1908). Mississippi Symphony Orchestra maestro Crafton Beck hosts the event, which will allow festivalgoers to meet the Gaudete Brass Quintet in person before the group performs at 7:30 p.m. at St. James' Episcopal Church (3921 Oakridge Drive, 601-982-4880).
Fanfare Festival's arguably most diverse collection of events takes place on Saturday, Feb. 20, including a jazz breakfast featuring the Jason Mathena Jazz Trio at 9 a.m. at Luby's (5471 Interstate 55 N., 601-718-1550). While jazz may seem somewhat disconnected from the festival's other activities, Boyer says, in recent years, the history-laden genre has been closely aligned with prominent chamber-music organizations.
"When I was in college, in the Middle Ages, jazz was a dirty word," Boyer says. "You didn't play jazz at a music-college campus. But now, everybody's got a jazz band and even more rock, too, as part of the plan. I was amazed. I signed up with Chamber Music America, and they devote some of their quarterly magazine to jazz. I went up to the convention a couple weeks ago, and they commissioned three new jazz pieces."
A majority of Saturday's entertainment will be in Fowler Hall at St. James, such as "Appreciation Class 101: What Is Chamber Music?" Boyer and Reynolds will lead the program at 11 a.m., which precedes a series of concerts from student and amateur musicians from around the metro area, graduate ensembles from the University of Southern Mississippi and chamber ensembles from the Mississippi Symphony Orchestra.
The festival ends with a closing concert at 3 p.m., Sunday, Feb. 21, at St. Andrew's Cathedral (305 E. Capitol St., 601-354-1535), in which the Metropolitan Chamber Orchestra will close out the concert with Aaron Copland's beloved 1942 piece, "Fanfare for the Common Man."
Compared to the previous events that he has organized, Fanfare Festival has involved "a lot more promotional work and a lot more anxiety," Boyer says. "We're biting off a lot. And I think—I hope—it'll be successful."
Even prior to his work with the Metro Male Chorus and the Mississippi Chambre Music Guild, Boyer has had a history of promoting the arts wherever he is. For 32 years, he taught choral music, music history and voice at the University of Alabama in Huntsville, where he helped found the institution's music program in 1966. Throughout his time there, he was active with the Huntsville Chamber Music Guild, which informs much of the format for the Mississippi Chambre Music Guild, including its more up-close-and-personal nature.
"It's wonderful, intimate, warm," Boyer says of the environment at guild concerts. "You know, orchestras are great, but you're 30 or 40 feet from the players. This way, we put chairs right up where you can look over their shoulders and look at the music while they play. And it's social. … It's very informal, and it's a different experience. It's sophisticated music, but because it's so intimate, I think, it's not hard to comprehend."
As an Episcopal musician, Boyer would travel to Jackson for summer music workshops that the Diocese of Mississippi held, and through these workshops, he became well acquainted with many musicians based in the capital. He moved to Jackson after retiring from teaching in 1999, although he still tunes pianos part-time.
Fanfare Festival is Thursday, Feb. 18, through Sunday, Feb. 21. A festival guild pass is $100 and grants access to all events. Some activities are free, and others vary in individual ticket price. For more information, visit mscmg.net or call 601-594-2902.
More like this story
More stories by this author
Like independent media outlets around the world, the Jackson Free Press works hard to produce important content on a limited budget. We'd love your help! Become a JFP VIP member today and/or donate to our journalism fund. Thanks for considering a JFP VIP membership or one-time support.