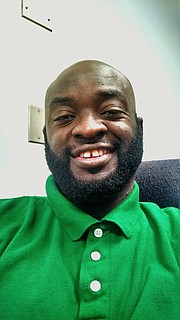 At the core of any successful city is a collection of thriving neighborhoods. Before our kids venture off into school or seek out new places for recreation, it's the very streets where they grow up that give them their first introduction to a larger world. It's where we make our first friends; it's possibly where we go to church; it's where we form our first opinions about this city we call home.
I grew up in north Jackson—Northgate, to be exact. I was raised by a mother who, for the better part of my teen years, was president of our neighborhood association. Every month, I would walk with her to put flyers in mailboxes. I'd listen to her make calls planning the next meeting or sit next to her as she listened to fellow residents talk about their problems.
Those meetings were my first encounters with then-Mayor Dale Danks and then-Councilman Louis Armstrong. To a kid, these figures seemed larger-than-life but tangible because a village of people who cared about where they lived surrounded me. That is where I learned about community. That is where I learned how important it was to be involved, and it's a mindset that I took into adulthood. Now, I'm married with kids. I have a family of my own to look after, and that sense of responsibility for community is still with me.
When we decided to move into Fondren, it wasn't without some reservations. It wasn't the Fondren that I grew up knowing. It looked a lot different. But its bevy of eclectic faces seemed welcoming to me, and we decided it was where we needed to be. And as I was brought up, my first order of business was to join the neighborhood organization and get involved.
Unfortunately, when I arrived, there weren't too many faces that looked like mine. The second meeting was the same. And the three to four meetings afterward yielded the same result. It was then that I had one of two choices: stop going to the meetings or get more involved.
I'm a doer, and by the year's end, I was a member of the Our Fondren board. I watched as our neighborhood became the place to be. New businesses were popping up; new residents were coming. I love Fondren—but I was starting to not like Fondren. Something didn't feel right. Why were Fondren, Belhaven or downtown the only places that I saw events like Fondren After 5 or Bright Lights, Belhaven Nights or beer festivals? And why weren't there similar anchor events in parts of south Jackson or west Jackson? Where was the growth? I think it's cool that people come into Fondren or Belhaven every month for events, but what about the places where other folks live? In order for Jackson to truly flourish, all of its neighborhoods need to be healthy. All kids need to feel that sense of pride, of community, that I felt while watching my mom lead an entire neighborhood. West and south Jackson deserve it. And they deserve more than lip service, platitudes and stories every night that run down where they live.
I've been on board with the City of Jackson since February. In my capacity as marketing specialist for the Department of Human and Cultural Services, I have the ability to create events that help highlight the good things about Jackson. In every part of it.
My first order of business is to create sustainable models—consistent events like those in Fondren and Belhaven but for south and west Jackson. These events could bring residents and families out to have fun and fellowship with one another, create a sense of community again. I've heard the idea bandied about, but this can serve as a true call to arms. If you are a Jackson warrior, a resident of a south or west Jackson neighborhood, and you've got ideas on how, where and when the city can put these things together for the fall, you're needed at the table! If you've already begun working on an event, let us know, and the city can help.
But for crying out loud, stop just talking about it. Those events in Fondren and Belhaven only happened when engaged, passionate groups of people got together and created their own narrative. I refuse to believe that same passion doesn't exist all over the bold, new city! And we can show them better than we can tell 'em.
And that's the truth. Sho-nuff (Man! It's been a long time since I typed that).
If you seriously want to help plan community events for south or west Jackson residents, call Brad Franklin at 601-960-1537 or email [email protected] Once we have compiled names and contacts, we will call a meeting and begin planning.
More stories by this author
Support our reporting -- Become a JFP VIP.
The news business has changed dramatically in the past year, and we need your help more than ever to keep bringing you important stories about Jackson and the Metro. Become a JFP VIP with an annual membership or you can Sign up as a monthly supporter. Thanks for anything you can do to empower our journalism!