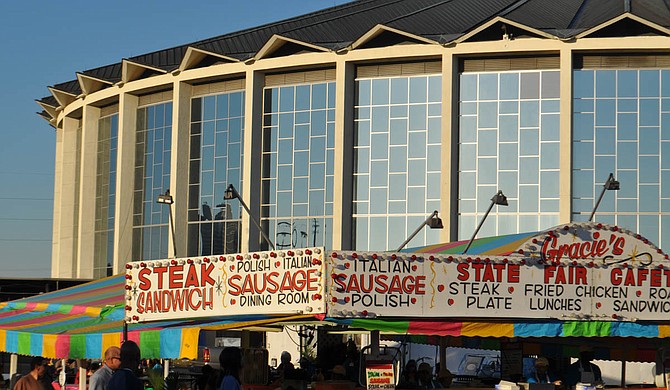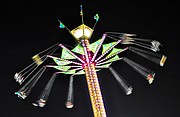 The City of Jackson appears to have won the first round in a game of chicken against the Mississippi State Fair Commission over not providing fair security.
When Jackson announced that it could not afford for Jackson Police Department to secure the fair as it has in past years, fair officials said that a combination of off-duty officers and private security would help make up for the lack of the JPD presence.
Jackson didn't budge.
And today, the commission sued Jackson in Hinds County Chancery Court over that refusal to provide police officers to the fair, which begins Oct. 7 at the state fairgrounds.
According to the complaint, state law gives municipalities the power and authority to maintain police forces and that power "has been consistently interpreted as duty and responsibility." The complaint also states that municipalities may not withhold police protection from citizens.
Jackson Mayor Tony Yarber has said the city would not patrol the fair this year because of the $324,000 price tag to provide security for the two-week event.
Police Chief Lee Vance said that the sum comes out of JPD's overtime budget; to keep from dipping into overtime, Vance said beat cops would have to be pulled off patrol.
Before 2011, Gov. Haley Barbour worked with Hinds County Sheriff Malcolm McMillin to set aside grant funding to reimburse the city for Fair security. But when McMillin lost the 2011 election and Barbour left office, the state stopped picking up the tab, Vance has said.
The city's legislative agenda in recent years has included requests for funding related to providing police and fire protection to state property and events, including the fair, but lawmakers have largely rebuffed those requests.
On Oct. 3, the mayor's office made the following statement:
"The City of Jackson informed the Mississippi Fair Commission several months ago that the Jackson Police Department, due to budgetary constraints, would provide police services for the area immediately adjacent to the State Fairgrounds during the State Fair, but would be unable to provide security as it had done in previous years. Since that time, the City has been acting in good faith in trying to resolve the Fair Commission's concerns, but has been unable to reach any resolution on the matter.

The Jackson Police Department is prepared to provide reasonable police services to the patrons of the State Fair, just as it will continue to provide such services to all other areas of the City of Jackson."
More stories by this author
Support our reporting -- Follow the MFP.