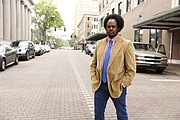 A few weeks ago, another American city erupted over another dead black body at the feet of men and women sworn to protect.
The Baltimore uprising was a near carbon copy of Ferguson last August: A black boy gone too soon; cops too brainwashed to see the humanity of the population they serve; outrage from black folks; outrage from white folks over black folks' outrage; lies (and laziness) from the mainstream media about peaceful protests turning violent, like gentle pets turned mad dogs; arguments between strangers about right and wrong; arguments between friends about respectability; us versus them.
While Baltimore burned, Mississippi smoldered.
As people and mainstream-media pundits policed the respectability of protesters and wept for the loss of convenience stores in Baltimore, just as many did a year ago in Ferguson, the federal government brought to a close its largest ever prosecution under the Matthew Shepard and James Byrd Jr. Hate Crimes Prevention Act. The law passed and took effect in 2009 after being tied up in Congress for almost a decade and only after a black president briefly had Democratic majorities in the U.S. House and Senate.
The crimes for which 10 young white men and women were charged and convicted of four years later are unnerving, like the plot of a movie a middle-school teacher might show her class about how bad racism used to be. Basically, over the course of several months, the defendants assaulted poor and homeless black people for kicks until they got bored enough with throwing beer bottles and found one to kill: James Craig Anderson, on June 26, 2011.
At the time, I was living in Boulder, Colo., and had just applied for a reporter position here at the Jackson Free Press. I had a difficult time wrapping my mind around the fact that it happened in Jackson in 2011. As a kid, my family often visited relatives in Raymond so I thought I had a good grasp on the nuances of race relations. Mississippi isn't racist, and racism in Mississippi is complicated. It just seemed unlikely that a group of white kids from the suburbs had the gall to get in their trucks, drive all the way to Jackson and kill an African American.
I guess I don't know as much as I thought. As the feds announced the indictments in the case, several members of the group—eight men and two women, most of them from Rankin County—stayed out of jail on bond. In the meantime, Mike Brown, Eric Garner, Tamir Rice, John Crawford, Ezell Ford, Walter Scott, Tanisha Anderson, Miriam Carey, Freddie Gray and others were all killed after meeting the wrong cop(s) on the wrong day.
In sentencing three of the co-defendants earlier this year, U.S. District Judge Carlton Reeves, the second African American appointed to the federal bench in Mississippi, read a speech that NPR published online. In the speech, Reeves said the sentences wouldn't bring back Anderson or restore the humanity of the defendants.
"James Anderson's mother, who is now 89 years old, lived through the horrors of the Old Mississippi, and the court hopes that she and her family can find peace in knowing that with these sentences, in the New Mississippi, justice is truly blind," Reeves said.
A lot of people also say justice was served in the death of Freddie Gray, the Baltimore man whose severed spine was the apparent result of negligence on the part of the officers who arrested him. In that city, following days of unrest, six officers were charged with his death. The prosecutions are surprising and, for many, a welcome twist in these now all-too-familiar stories. Finally, we might see justice and some semblance of peace.
Many rejoiced. I did not.
A couple months ago, I was in Judge Reeves' courtroom covering a federal class-action lawsuit over conditions at the infamous Walnut Grove Correctional Facility in Leake County. Two prisoners attended the hearing as representatives of the plaintiff class. One of them was a black man who had an associate's degree in nursing. The other prisoner was white and a former law-enforcement officer.
Despite the differences in their backgrounds, the men and their fellow inmates, as army buddies might say, were all in the sh*t together. After covering these court cases, reading narratives of prisoners in lawsuits and talking to lawyers, experts and advocates about our mess of a criminal-justice system, I can't rejoice in any human being's subjugation to it. Of course, there is a role for police, courts, jails and prisons, but my discomfort has more to do with the fact that as a nation, we don't give much thought on what to do next.
As a nation, we have perfected punishment. That's one of the many reasons outrage trolling over black-on-black crime falls on deaf ears. If there's one thing we do well, it's locking up black people. In fact, we have the most incarcerated citizens on the planet, a disproportionate number of them poor whites and nonwhites. Now, even our school districts have police forces (see page 6), supported with funding the state is all too happy to provide, even as our lawmakers scrimp on funding everything else for schools.
But is punishment justice? The cop (or neighborhood-watch volunteer) shoots the kid who mouths off or runs away. We lock up the criminal. Maybe we charge the rogue cop. We spank the disobedient child. We kick the bad kids out of school. Then what?
What we get is a never-ending cycle of violence and sadness, long after the so-called threat is ostensibly neutralized. What we get is damaged people. And if we're being honest with ourselves, we have to recognize that even white officers who kill unarmed black teenagers are every bit as damaged as the so-called thugs they think need discipline in their lives.
As angry as I am about the actions of those young whites from Rankin County that ended Anderson's life, I'm just as uncomfortable branding those young adults as white thugs as I am with the silly idea that Mike Brown was a thug who "deserved" to be shot and killed by Darren Wilson. I was as ambivalent about the St. Louis County grand jury's refusal to indict Wilson as I was about the destruction of the gas station blocks from where my grandmother sleeps.
An attorney friend put it best when she told me that equality and progress can't just mean taking the same broken system that victimizes black and brown folks and applying it to white people.
Judge Reeves took an oath to follow the rule of law, which sometimes means punishing people for crimes they commit, an oath he upheld in sentencing defendants in the James Anderson case to prison terms. Reeves said, and I agree with him, that Mississippi has a present and a future. That present and future has promise. Now, we just need to figure out what we want that future to be.
More stories by this author
Support our reporting -- Become a JFP VIP.
The news business has changed dramatically in the past year, and we need your help more than ever to keep bringing you important stories about Jackson and the Metro. Become a JFP VIP with an annual membership or you can Sign up as a monthly supporter. Thanks for anything you can do to empower our journalism!