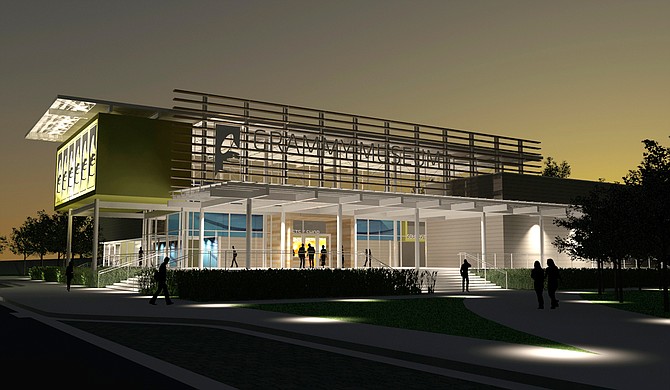 Just off West Sunflower Road in Cleveland, Miss., past Walter Sillers Coliseum, where Delta State University's basketball teams speed across the court, there's a site that celebrates an entirely different kind of competition. It may not be ready just yet, but it's closer than ever.
Take a walk toward the university's Darrell Foreman Golf Course. Instead of flags demarking golf holes, you'll find metal girders reaching two stories up. The course has changed shape, allowing for a 4.2-acre construction site. Workers from local firm Eley Barkley Engineering and Architecture and Jackson firm Dale Partners Architects alternate in activity, pushing toward an ever-impending deadline.
While the uninitiated might pass the upturned earth and steel structure without much thought, many residents of Cleveland know what it will become. It's the site of the future Grammy Museum® Mississippi, and come this fall, it will be one of the state's biggest attractions.
When Mayor Billy Nowell and the Cleveland Chamber of Commerce decided to develop a music museum in 2009, they approached Allan Hammons of Hammons & Associates advertising firm. They'd seen Hammons' vision at work when he helped design and coordinate the construction of the B.B. King Museum and Delta Interpretive Center in Indianola when he was its interim executive director. They'd also seen how that museum boosted Indianola's economy since its 2008 opening.
"I kicked some ideas around and came back with the idea that maybe we could talk the (National Academy of Recording Arts and Sciences) into building a museum in Mississippi based on the model of the (Grammy) Museum that had been built in California," Hammons says.
That first Grammy Museum, which opened in the Los Angeles LA Live entertainment complex in 2008, was a 30,000-square-foot, state-of-the-art celebration of music history.
Nowell and the chamber members agreed to the idea of building a sister museum in Cleveland, but if Hammons wanted to get a project of that size out of his head and into the history books, he would need help.
Hammons met with major players such as Jon Hornyak, executive director of NARAS' chapter in Memphis, and Robert Santelli, executive director of the Grammy Museum® L.A., before the idea finally reached the board of NARAS.
In April 2010, the academy announced development of the Grammy Museum® Mississippi, though the project broke ground on the campus of Delta State University in June 2013. Today, construction is in full swing, and the museum is on schedule to open this fall, tentatively in September, moving quickly during the drier months of late spring and summer.
The Cleveland attraction is almost equal in size to its predecessor with much less expense, coming in under $20 million in comparison to the Los Angeles building's estimated $34 million cost.
"The Grammy Museum® Mississippi is a bigger project than the B.B. King Museum," Hammons says.
"I think, in many ways, it'll complement the B.B. King Museum because it deals not only with the history of the music that came from our state but also with the history of recorded music, period."
Hammons sees the museum as an opportunity to remind people of Mississippi's contributions to music history, including legends such as Jimmie Rodgers, Elvis Presley and B.B. King. Charley Patton grew up only five minutes from the museum site at the Dockery Farms plantation, which is now a registered landmark. Hammons says the new Grammy museum also a chance to introduce visitors to the state's hidden gems.
"Many people don't recognize or know much about a guy named Eddy Willis from Grenada, Mississippi," he says. "He was one of the original Funk Brothers, the house band for Motown. Eddie probably played on more number-one hits than Elvis and The Beatles and The Four Tops combined."
'A Whole New World' by Peabo Bryson & Regina Belle
Lucy Janoush has worked closely with Hammons on the Grammy Museum project since early 2011, serving as the president of the Cleveland Music Foundation, a nonprofit formed to oversee the museum's development. Eventually, the foundation will also handle the day-to-day business of the museum.
"My focus now remains on the construction and fundraising," she says. "Then, when we open, our board will go to more of an advisory and trouble-shooting board. I'll go from doing lots and lots and lots of things to not as many. I'm excited about (that) because I'm a volunteer. It has really been consuming my life in the past few years."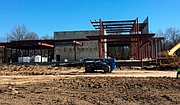 One of Janoush's tasks as president of the Cleveland Music Foundation has been preparing for the opening. It also means designing future programs that will go beyond holding concerts. Much like its sister site in Los Angeles, the Grammy Museum® Mississippi will be a hub for music education. About 80 percent of the foundation's objectives are education based, she says.
"So many schools across Mississippi, and across the nation, with limited funds have dropped things like music programs and arts programs," Janoush says. "We plan to be very involved with filling that void."
The foundation plans to accomplish those educational goals using assets that Delta State University and the Delta Music Institute already have in place.
"Delta State already has a program where they video-broadcast art instruction to about 75 schools in Mississippi," Janoush says. "If resources are such that kids can't come to us, we can video-broadcast through that infrastructure and take our programs to them."
Students of the music institute will also benefit. The Grammy Museum plans to offer the students a number of internships, offering hands-on experience in areas such as fundraising, marketing, production, lights and sound. Plans are also in motion to provide an exchange program with the L.A. location.
'That's What Friends Are For' by Dionne Warwick
If that sounds like a lot for a volunteer to take on, it is. Janoush is thankful to have found some powerful collaborators, including Jackson businessman Malcolm White. Many people know White as the owner of Hal & Mal's restaurant, but he has also served as the tourism division director for the Mississippi Development Authority since December 2012.
White is a vocal supporter of the state's "Year of the Creative Economy" initiative, which encourages innovation and growth in Mississippi's artistic and innovative enterprises.
"He's a great partner," Janoush says. "... Some people, when you start talking about the creative economy and tourism, that sort of thing, they just don't get it. Malcolm has (understood) it from the get-go. Bringing him into that position with the state department of tourism has been a real godsend, actually, because he's not just a talker. He's a doer."
White is generating support for the new Grammy Museum by way of a Jackson tradition that he began in the early 1980s: Mal's St. Paddy's Parade. This year's parade theme is "Bringing Home the Grammyphone." The two days of events, on Friday, March 20, and Saturday, March 21, celebrate the impending museum opening as well as the career of Grammy-nominated grand marshal Bobby Rush (see page 3).
Mississippi began cultivating an association with NARAS even before the idea of a satellite campus for the museum came into play. In 2008, the state hosted a Grammy-sanctioned 50th anniversary celebration at the Marriott Hotel in downtown Jackson, leading to "Mississippi Night," an annual event at the Los Angeles museum the following year.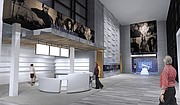 White began working with the academy while he was executive director of the Mississippi Arts Commission, where he worked for seven years before taking a position with the MDA. He sees the Grammy Museum® Mississippi as a logical next step in the state's development of music-related tourist attractions, which include the Mississippi Blues Trail, the Country Music Trail and the Jimmie Rodgers Memorial Museum in Meridian. Other projects in the works include an expansion of Elvis Presley's birthplace in Tupelo and the Marty Stuart Experience, a museum cataloguing the country artist's career that's in early development in Philadelphia, Miss.
"When you're selling tourism, you sure want to be able to talk about a component like music and a cultural institution like the Grammy Museum," White says. "We look at what the B.B. King Museum has done not only for the tax base in Indianola, but in terms of our tourism product. It's just remarkable."
While the Cleveland project's $20 million price tag is no small sum, White says the cost is relatively little compared to the Grammy Museum's potential annual revenue.
"We already know that (Mississippi gets) $6.40 back on every dollar that we invest in tourism," he says. "... (It) just doesn't take long to see that return, and that's good business, good development, and that's a good investment."
'Just the Way You Are' by Billy Joel
While a number of organizations and individuals have helped to bring the Grammy Museum® Mississippi this near to completion, White says the biggest supporters of the project are Delta State University and the residents of Cleveland.
"You've got these people who are taking control of their destiny," he says. "They aren't just saying, 'Boy, wouldn't it be nice if the state did something for Cleveland? Wouldn't it be nice if the state did something for Bolivar County and for Delta State?' No, they're saying, 'We're going to go to L.A. We're going to get this franchise and this facility, and we're going to go home and raise the money.'"
Emily Havens is another important player in keeping the Grammy Museum on course, She joined the Cleveland Music Foundation as executive director in mid-January, having served on the foundation's board of directors since November 2011. With the new title comes more responsibility. Most recently, she's been organizing one of the foundation's largest fundraisers: an April 9 concert featuring The Band Perry in Delta State's McCool Stadium.
The Band Perry is fresh from this year's 57th Grammy Awards, where its cover of Glen Campbell's hit song "Gentle on My Mind" earned this year's award for Best Country Duo or Group Performance. This is fifth Grammy Award win for the song, which took home four trophies in 1967.
The Band Perry's first win makes the trio a logical choice for the new museum's first major event, along with the fact that the members are Ridgeland natives.
"This will be the first large concert of its kind in Cleveland, Mississippi," Havens says. "... It's actually the first concert on the Delta State football field in the history of Delta State."
Havens believes it won't be the last big show, either. The L.A. museum hosts about 90 concert events per year, and she expects the Grammy Museum® Mississippi to reach similar numbers in the coming years. The goal is for invited artists to speak with children in an educational setting during the day, and then to perform for the public that evening.
The museum will also mount quarterly temporary exhibits centered on some of history's greatest musical artists. For the museum opening, organizers will present "Stevie Ray Vaughn: Pride & Joy." In the next quarter, expect a British invasion with a special tribute to The Beatles.
With all the recent additions to the music museum arena, the Grammy Museum® Mississippi might seem late to the game, but Havens sees it as an integral piece in the state's music-tourism puzzle.
"I think that, obviously as the Grammys, this will be the hive that brings all that music together," she says. "... Country music, R&B, blues, gospel, rock-n-roll—I think all of that story will be told in the Grammy Museum."
For more information on the Grammy Museum® Mississippi, visit grammymuseum.org. For a full list of Mal's St. Paddy's Parade events and times, visit malsstpaddysparade.com.
More like this story
More stories by this author
Support our reporting -- Become a JFP VIP.
The news business has changed dramatically in the past year, and we need your help more than ever to keep bringing you important stories about Jackson and the Metro. Become a JFP VIP with an annual membership or you can Sign up as a monthly supporter. Thanks for anything you can do to empower our journalism!