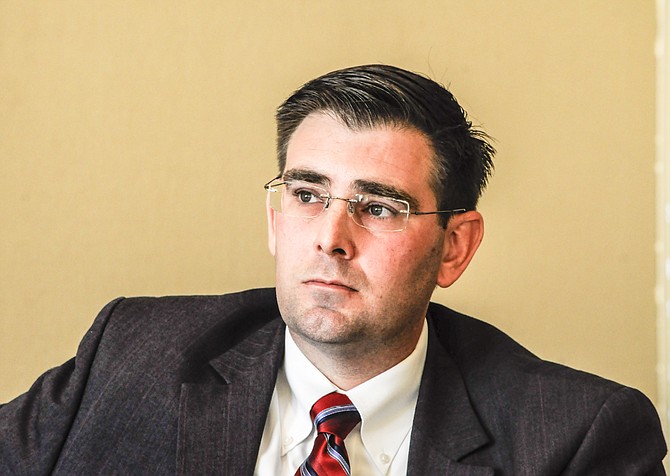 In March 2014, in an uncommon show of unity, the state's three top Republican leaders celebrated the passage of game-changing legislation.
House Bill 585 had nothing to do with the normal issues over which Mississippi conservatives typically beam. It wasn't about abortion, guns or tax cuts, at least per se, but over lowering the state's incarceration rate, which has the dubious distinction of being among the highest in a nation with the world's highest rate of locking people behind bars.
Conservative budget writers and social-justice advocates alike celebrated the progress the law would bring. For bean counters, they could tout the reduction of the state prison department budget, which for a time swelled $30 million because of rising prisoner populations. Prison reformers celebrated the bill for its potential to keep poor and communities of color intact by eliminating the harmful social effects of serving unnecessarily long prison sentences.
But now that progress is in jeopardy. About a dozen bills, some of which could endanger that progress have cleared a key House committee and are headed to the full body for a vote.
Andre de Gruy, who heads up the state's public-defender office and served on the task force that drew up the recommendations that led to the passage of HB 585 last year, said some of this session's bills go directly against what the task force wanted to accomplish.
For example, HB 600 gives judges up 180 days to hold revocation hearings for people accused of violating probation or parole. Current law gives 30 days to have such a hearing, which judges have complained is too little time.
"Maybe we do give them a little more time, but not 180 days. It's a big cost to have somebody who's just messed up a little and sitting in a county jail for six months," de Gruy said.
Several sources tell the Jackson Free Press that the Mississippi Prosecutors Association is pushing the legislation.
In addition to the probation measure, one bill adds "using an object to molest children and vulnerable people" to the definition of gratification of lust; another requires clerks to order criminal orders of protection to a state registry within 24 hours even on weekends; and another adds electronic-funds transfers to the state's bad check law.
Grace Fisher, a spokeswoman for the Mississippi Department of Corrections, said it's not unusual for lawmakers to want to make adjustments to laws.
"Considering the law is less than a year old, its true effect is pending. The Mississippi Department of Corrections doesn't make the laws. We follow them," Fisher told the Jackson Free Press in an emailed statement.
Other bills increase the penalty for illegal sale of controlled substances near a drug-rehab facility and make habitual shoplifting a felony. Patricia W. Burchell, the district attorney for Forrest and Perry counties and the president of the prosecutors' association, could not be reached by press time.
The latest legislative effort comes as the MDOC reports declining numbers of incarcerated people in the agency's custody. From January 2014 to last month, the number of prisoners in MDOC prisons fell from 25,760 to 21,835. The reduction was limited to state-run facilities; at Mississippi's five privately run correctional facilities, the population remained the same at around 6,000 in the same time period. Meanwhile, the number of people on probation and parole rose to 43,793 in January 2015 from 37,561 a year ago in 2014.
De Gruy said some of the new proposals attempt to rehash arguments that took place around the passage of HB 585, but backers have no new evidence to support beefing up penalties.
"(HB) 585 hasn't been around long enough to say we just need to roll back this law," he said.
More like this story
More stories by this author