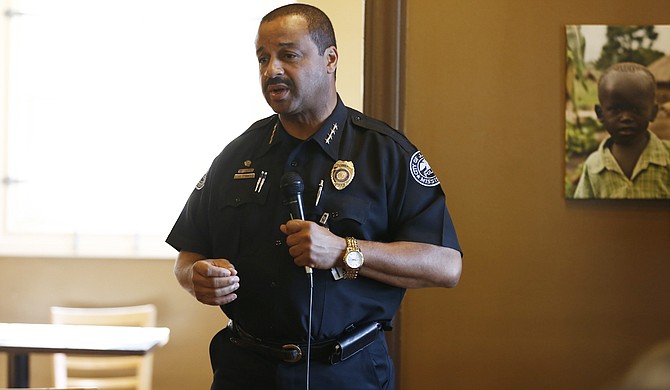 Lee Vance, the chief of the Jackson Police Department, is getting creative to keep his officers from jumping ship and going to other law-enforcement agencies where they can make more money.
Vance recently signed a general order, allowing his officers to moonlight for other law enforcement agencies. In addition, Vance said officers would be able to drive their cruisers to other part-time jobs.
"I recognize that a first- or second-year patrolman has bills to pay just like we do," Vance told the JPD command staff on Dec. 4.
The rank and file of the Jackson Police Department haven't received pay raises since Mayor Harvey Johnson Jr. was calling the shots at city hall, nor are there any raises on the horizon. Vance acknowledged that the city is financially handicapped, facing a $15 million budget deficit.
In September, when the Jackson City Council passed its budget, JPD's appropriation of $37.1 million was a 7.5 percent reduction from the previous year's spending of approximately $40 million.
During a budget presentation in August, Vance said the department would save money by not buying new police cars or having a recruit class. In addition, budget writers moved about 50 positions off the books to help shore up the city's deficit. The city's budget woes also resulted in a court dispute with the state of Mississippi when Jackson officials said JPD would not patrol the state fair unless the state covered the City's expenses.
In the meantime, JPD wants to beef up its ranks. The department is advertising for experienced police officers to earn the starting pay of $31,037 annually.
Vance told the Jackson Free Press that providing officers with that flexibility might provide just enough of an incentive to keep them from looking around for other, better-paying jobs in Madison and Rankin counties or the public-safety departments at schools such as the University of Mississippi Medical Center.
The chief tasked his commanders with closely monitoring the relaxed regulations to ensure that officers don't abuse the new privileges and admitted that the decision might meet with disapproval from government-spending watchdogs.
"Not everyone agrees," with the general order, Vance told the JPD brass. "That's OK. They don't make the decisions about this stuff. I do."
More stories by this author
Support our reporting -- Follow the MFP.