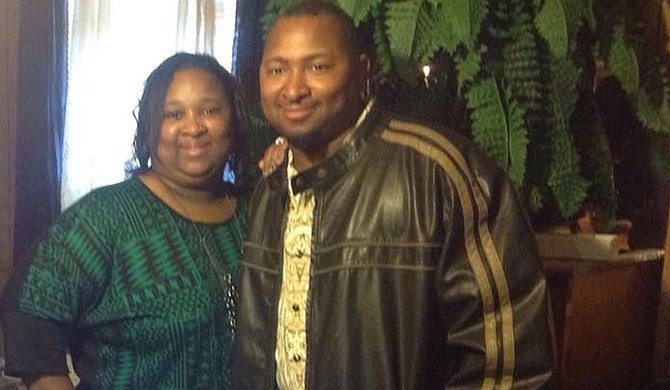 Bill Ready Jr., the attorney for the white police officer who killed a black man after a traffic stop in July, has nearly four decades of experience handling civil-rights cases. His father, William Ready Sr., is also a lawyer and has worked on civil-rights cases for 50 years.
For these reasons, many in eastern Mississippi were surprised that the junior Ready took on the defense of Kevin Herrington, the Stonewall police officer who stopped 39-year-old Jonathan Sanders on a dark road on July 8, with Sanders then dying from asphyxiation. The events that preceded Sanders' death are disputed. Many in Stonewall believe the incident was racially motivated; Herrington's lawyer says that's nonsense.
"I've been involved in cases where I can definitely tell you, 'Oh, hell yeah, something was racially motivated,' or (that) it was motivated because a person was homosexual. Oh yeah, I've been involved in those. This incident, I am convinced, was not racially motivated."
Online news organizations have widely reported claims from Sanders' family attorneys Chokwe A. Lumumba and C.J. Lawrence that Herrington used a racial slur when he encountered Sanders at the CEFCO gas station in Stonewall (an accusation the Jackson Free Press initially declined to report without further evidence, but has since become the central theme in the case).
"Everybody seems to be wanting to make it a race issue between a white police officer and a black man," Ready said, "but what makes it a race issue? Because it's a black man and white man? I don't see any facts or issues in this situation that makes it racial."
Lumumba and Lawrence gave their account of events—which they say is based on statements from witnesses at the CEFCO gas station as well as a home near where the altercation between Sanders and Herrington—to the Jackson Free Press on July 13.
In their retelling, Sanders was out exercising one of his horses when he told Herrington to stop harassing a white man at the gas station. Attorneys said the man told them that Herrington suspended his stop and referred to Sanders as a "n*gger."
Ready said Herrington followed Sanders because he had reasonable suspicion that Sanders was performing a drug transaction. Ready declined to give a step-by-step recounting of the events of that evening from his client's point of view.
Michael Street, Stonewall's chief of police, also said he couldn't say much about the evidence in the case because of the ongoing probe by the Mississippi Bureau of Investigation. However, Street did say that Herrington, a part-time police officer for Stonewall, would have had about six months of training. Street explained that in the absence of extenuating circumstances, it is an officer's duty to detain the suspect if there is probable cause to suspect a crime is taking place.
Ready also disagrees with the Sanders family's attorneys about what happened when Herrington caught up with Sanders just off U.S. 513 near an artesian well where he let his horses drink. Ready said his client stopped Sanders and searched him for drugs.
Ready says Herrington found "drugs" and that Sanders started to run, presumably because he was already on parole.
In 2003, Sanders was convicted of selling cocaine. Public records show that he was discharged from probation for that conviction in May 2007. Sanders was arrested again in April of this year, charged with cocaine possession, and was fighting the seizure of his 2002 GMC Yukon and $2,450 in cash, court records show.
Herrington dragged the running Sanders to the ground and then the men wrestled, Ready said. The Sanders family attorneys told the JFP that witnesses believe Sanders was running to catch his horse, which Herrington's blue lights startled. They say Herrington, whose wife, Kasey, was riding in his squad car with him, caught Sanders by the headlamp around his neck and put him in a headlock for 20 minutes.
Sanders' family was notified of his death the following day; no official autopsy has been released. Also citing the MBI probe, Ready said he could not provide specifics about the evidence that exists in the case, but he stands firm that "race had nothing to do with" the death of Jonathan Sanders.
"This unfortunate situation could have happened no matter if it was male or female, black, white, pink or purple," he said. "There was a terrible result where a man died."
Comment and see all of the JFP's stories on the Jonathan Sanders case at www.jfp.ms/stonewall.
Support our reporting -- Become a JFP VIP.
The news business has changed dramatically in the past year, and we need your help more than ever to keep bringing you important stories about Jackson and the Metro. Become a JFP VIP with an annual membership or you can Sign up as a monthly supporter. Thanks for anything you can do to empower our journalism!