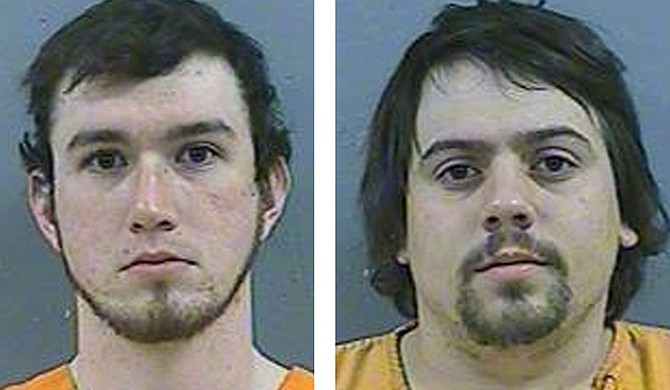 Sentencing for the last pair of co-conspirators in one of the nation's largest ever hate-crime investigations is now under way in federal court in Jackson.
U.S. District Judge Henry T. Wingate will sentence John Louis Blalack and Robert Henry Rice, both residents of Brandon, for their roles in a series of crimes targeting African Americans in Jackson.
They are part of the group whose crime spree culminated in the murder of James Craig Anderson in 2011. Blalack pleaded guilty to two felony hate-crime charges in January. He faces up to 20 years in prison and fines up to $500,000. Rice pleaded guilty to one felony hate-crime charge. He faces up to 10 years in prison and $250,000 in fines under the federal Matthew Shepard and James Byrd Jr. Hate Crimes Prevention Act.
Early on the morning of June 26, 2011, Blalack and several white men and women decided to drive into Jackson to harass and assault African Americans. Rice, who faces sentencing today, did not go to Jackson on June 26, 2011.
At around 4:15 a.m., Blalack and his friends went to Jackson, drove around and threw beer bottles at black people, which the gang had done several times before. Around 5 a.m., they came across Anderson and distracted him so that their alleged ringleader, Deryl Dedmon, could arrive in a separate vehicle. When Dedmon arrived, they beat Anderson, and Dedmon ran him over with his truck, killing him. As they left the scene of the crime, one of the occupants of the Jeep yelled "White Power!" Prior to getting back into his truck, Dedmon responded by also yelling "White Power!"
Rice participated in at least three earlier attacks but wasn't present when Anderson died, prosecutors said.
Previous convictions and sentencing include:
—Deryl Paul Dedmon, 22, Brandon
—John Aaron Rice, 21, Brandon
—Dylan Wade Butler, 23, Brandon
—Jonathan Kyle Gaskamp, 22, Brandon
—Joseph Paul Dominick, 23, Brandon
—William Kirk Montgomery, 25, Puckett
—Shelbie Brooke Richards, 21, Pearl
—Sarah Adelia Graves, 21, Crystal Springs
More stories by this author