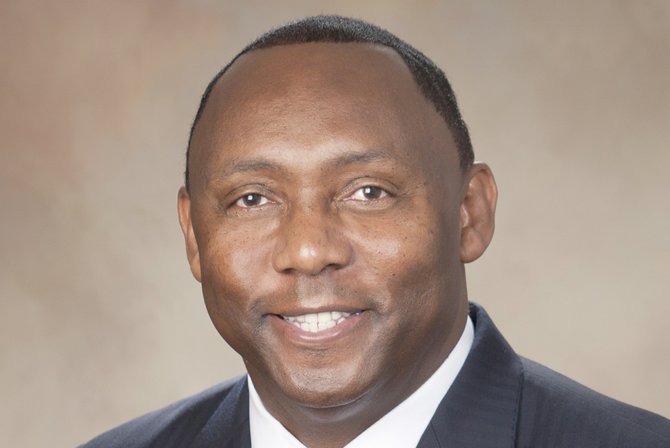 The Mississippi Department of Corrections is ending its contracts with a Utah-based private prison firm to operate four state penitentiaries and rebidding the work.
In a statement to news media, Commissioner Chris Epps said the new contracts would begin Dec. 1.
"The type of inmates we are now housing system wide requires more resources," Epps said in press release.
Management & Training Corporation, headquartered in Provo, currently holds contracts valued at more than $50 million to manage Marshall and Wilkinson County correctional facilities, East Mississippi Correctional Facility in Meridian and Walnut Grove Youth Correctional Facility in Leake County. Together, the facilities have 5,000 beds.
"The Mississippi Department of Corrections has determined that more security staff is needed for effective security, custody, control and care of inmates. The type of inmates we are now housing system wide requires more resources," Epps said.
Grace Fisher, MDOC's spokeswoman, said Epps is referring to "violent offenders and career criminals." 
"He has often said we need to decide whom we are afraid of and whom we are mad at in locking up people. It stands to follow that if your inmate population shifts to more violent offenders, who generally are high risk, more security staff will be needed," Fisher told the Jackson Free Press.
The MDOC and the private firms managing the agency's prisons have come under intense scrutiny in recent years. East Mississippi, which houses the state's prisoners with the most acute mental illnesses, is currently the subject of a class-action lawsuit that alleges inmates' health needs are often ignored.
Opened in 2000, Walnut Grove housed youth between the ages of 13 and 22 who were tried and convicted as adults. In November 2010, civil-rights attorneys sued MDOC Commissioner Epps, other state officials and the prison's Boca Raton, Fla.-based operator, The GEO Group, on behalf of incarcerated young men who alleged ongoing negligence and abuse.
In February 2012, the parties reached a settlement. Under the federal court decree, MDOC agreed to move the young men from Walnut Grove to a facility that would operate on principles of juvenile justice rather than standards of the adult prison system. The decree required Mississippi to offer an array of educational and rehabilitation programs and prohibited the state from putting children in its custody in solitary confinement.
Later that year, Mississippi ended its contract with GEO Group and awarded the contract to MTC, the nation's third largest private prison company.
Fisher, the MDOC spokeswoman, says the agreements are not the result of prison-reform legislation the Legislature enacted this year. However, she adds if the measure "reaches its full, true potential, prison will be for those offenders who truly need to be incarcerated."
Issa Arnita, MTC's corporate spokesman, said the new bids the company will submit would strengthen the company's relationship with Mississippi.
"We've built a strong partnership with the Mississippi Department of Corrections over the last two years, and we've worked diligently to create a more secure environment for staff and offenders at all four facilities," Arnita wrote in an emailed statement.
More stories by this author
Support our reporting -- Follow the MFP.