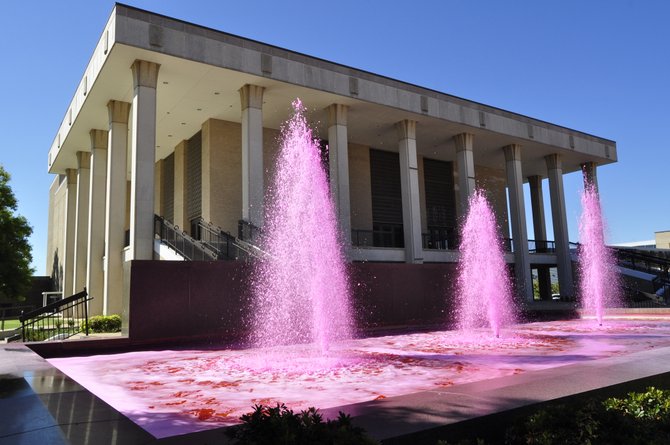 Thalia Mara Hall has seen some ups and downs in the past year.
The down times have included a nearly yearlong construction period as Jackson's opera house underwent a $5 million makeover, as well as, local promoters say, difficulty booking the hall because of a $5 surcharge the city imposed to help offset the cost of those renovations.
Then, things started looking up when the new Thalia Mara opened in time for this year's USA International Ballet Competition in June, when the surcharge was waived. Now, the city has rolled back the controversial charge that promoters say has cost the city shows and has been a hit to their businesses.
This week, the city council voted unanimously to reduce the $5 fee to $3.
"F*ck yeah," said Arden Barnett, owner of music-booking company Ardenland, when asked if he thought lowering the fee would help him book shows at Thalia Mara.
Barnett said he lost several acts when they found out about the $5 facility fee.
"I've got three shows already. That's the difference it's made," he said of lowering the fee.
Averyell Kessler of W. Kessler Ltd., which brought Broadway plays to Jackson for decades, had announced that the company would not book any shows for the coming season. Kessler commended the city for slashing the fee. The company is taking a look at the possibility of to scheduling shows after all.
Michael Raff, who oversees Thalia Mara, said even though the $5 fee was imposed as part of the bond obligations on the renovation, the lower surcharge will result in more ticket sales that will compensate for the lower ticket prices.
"We don't want that theater to be dark any night of the year," Raff told the council this week.
Meanwhile, Lakeland Drive and Smith-Wills Stadium are safe from development for a Costco.
Speaking to reporters this week, Mayor Tony Yarber said his administration pulled a request to rezone an area along Lakeland to make room for a new Costco wholesale store.
"It is our plan to pitch some alternative sites to Costco, and hopefully, they'll be amenable to some of those sties," Yarber told reporters at a media briefing.
Those alternatives include areas along Interstate 55 Frontage Road, in south Jackson along U.S. Highway 18 and Robinson Road, and some northwest Jackson areas.
Locating the Costco along Lakeland became embroiled in controversy as state-agency directors and area residents opposed the development's proximity to several museums.
More stories by this author
Support our reporting -- Follow the MFP.