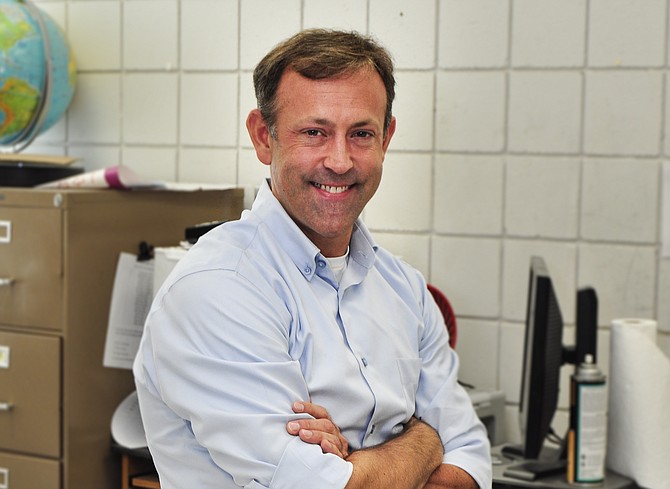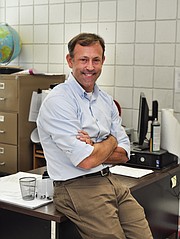 Neil Carter grew up in the Southern Baptist tradition. As a young adult and undergraduate at Mississippi College, he was involved in ministry, which is when he began dating his ex-wife, April, whom he met in high school. He went on to complete a master's degree in biblical studies at the Reformed Theological Seminary in Jackson, after which he moved his family to Atlanta. There, they joined the low- or home-church movement, which emphasizes a less authoritative structure where Christian families live close by and school their children together. He moved back to Jackson four years ago.
By any measure, Carter was as devout as they come. Then, without any singular impetus, the life-long evangelical began questioning everything he believed about his faith.
"It's a very long, gradual process," he says. "You don't just wake up one day and say, 'I don't believe anymore.' It's more the culmination of a lot of thought processes converging until you sort of tip over."
Carter, 40, described it as a lonely, solitary exercise. After all, this is the Bible Belt, and members of his religious community see doubt as a challenge to vanquish. Ironically, the ultimate shedding of his religious beliefs came from what seemed like an unlikely source.
"I think my seriousness about my faith and my thinking about theology is one of the main things that led me to leave it in the end," Carter says.
In other words, he applied the very tools that he learned to use in dismantling all the other "wrong" religions to his own faith, and he came to believe that his, too, was wrong for all the same reasons. Of course, having met his wife and started a family—they have four daughters—rooted in church tradition presented a problem for his marriage, and it resulted in divorce. Driven in part by that separation, Carter started blogging a little more than a year ago. "Godless in Dixie" mushroomed in popularity and is among the most widely read sites in the skeptic community. His review of the Christian-themed film "God is Not Dead," which takes aim at non-believers like Carter, received nearly 90,000 social-media shares.
Topics such as "Am I Raising My Kids to Be Atheists?" and "Why I Broke Up with Jesus" have resonated with a surprising number of people. Carter has the distinction of writing about secular humanism while living in the reddest of Deep South states. Being a former evangelical makes him even more of a novelty.
Carter, who teaches high-school geometry in Jackson, sees himself differently from other atheists who seem to delight in mocking religious folks. "I had (spent) too many years as a devout Christian to be petty about it," he says. 
 "I'll be critical. I'll pick apart the things that are not logical, but I'm not going to be rude or mean because I was believer for too many years, and I have too much respect for people who are believers."
More stories by this author
Support our reporting -- Follow the MFP.