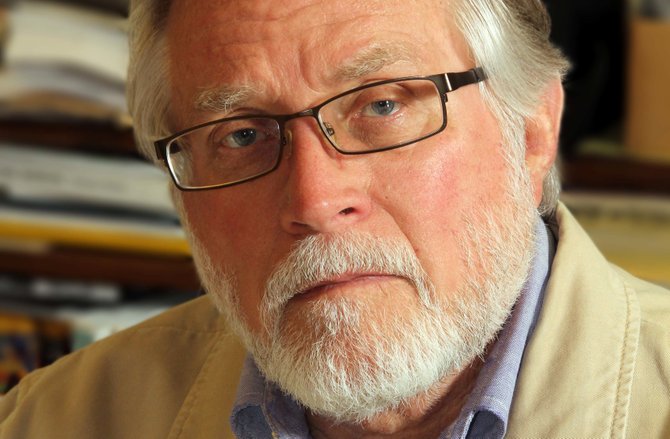 If you're a student of civil-rights history, one of the best things about living in Jackson is the fact that your heroes walk among you. At a Mississippi Immigrants Rights Alliance Advocacy Meeting, you'll likely see several of your heroes in one place. And it's not the large, cold, fluorescent-lit room you might expect—it's a small number of people with common values gathering around a few tables, sharing news and strategizing.
Culturally, MIRA comes from the labor movement; its founder and executive director, Bill Chandler, has been a labor organizer for more than 50 years and got his start working for Cesar Chavez's Community Service Organization. But the issue of immigrants' rights is, in a much broader sense, a human-rights issue, and you will see activists from a variety of movements represented.
The problem they face is a serious one. Mississippi has a large number of undocumented immigrants—nobody knows how many, but estimates range as high as 250,000—and they need more allies. If you're an undocumented immigrant yourself, I'm not telling you anything you don't already know.
But if you're not an undocumented immigrant, you've probably grown accustomed to a political and cultural environment that has targeted undocumented immigrants for years. Gov. Phil Bryant made his mark as state auditor by writing a report claiming—without evidence—that undocumented immigrants cost the state a considerable amount of money. Anti-immigrant sentiment was so strong in his party that this work of fiction actually added to, rather than taking away from, his credibility. And that's the kind of cultural climate that we're up against. MIRA Advocacy Meetings provide fuel for the fight.
The Mississippi Immigrants Rights Alliance meets every second Wednesday at 6 p.m. to discuss issues and advocacy. A light dinner is typically served. Call 601-968-5182 or visit yourmira.org for more information.
More stories by this author
Support our reporting -- Follow the MFP.