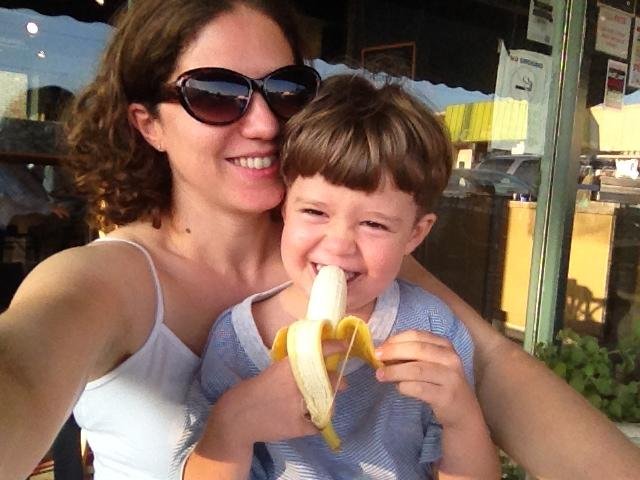 When I try to clear my mind, an image that comes to mind is a dandelion in the middle of a rolling green meadow, downy white seeds blown hither and yon by the wind.
To me, this is motherhood—growing, blossoming and trusting in the world, and then letting go. To me, motherhood has been a transformative journey into the unknown, into imagination, exhaustion, and bliss, a trip into an alternate dimension where one moment, a woman is praised by her 4.5-year-old child for being the most beautiful person in the universe and 10 minutes later, he is uninviting her to his birthday party.
Motherhood is about getting to know and deeply love another person just for being who they are and who they are becoming. And ultimately, it is about putting this huge amount of love out into the world—then letting it go. Conceiving a child, growing a child, birthing a child, raising a child. Each of these is a process of letting go.
It is also about letting go of who I used to be and allowing myself the space and the grace to create myself. I carry myself differently since I gave birth. I value things differently. I can't even really say that I breathe in and breathe out in the same way anymore. I am more confident, more independent, more me. In the process of giving life to my son, I have also given life to myself.
More stories by this author
Support our reporting -- Follow the MFP.