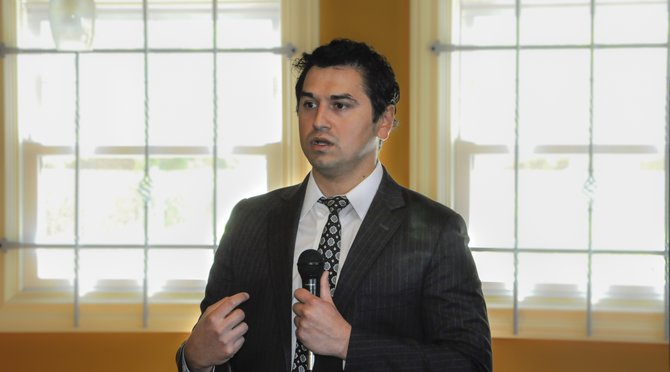 Document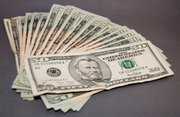 On May 8, Mississippi's Charter School Authorizer Board will play the role of a university dissertation committee as groups hoping to start the state's first charter schools "defend" their applications.
The 10-member authorizing board has poured over three proposals from around the state, including a 288-page application from Reimagine Prep, an affiliate of Nashville-based RePublic Charter Schools. Reimagine, a nonprofit, would operate grades 5 through 8 and is eyeing property in south Jackson that New Horizons Church International owns.
Other proposed Mississippi schools include Phoenix Early College Charter School, in the Natchez-Adams School District, for grades 9 to 12 and Inspire Charter School STEM & ARTS Scholars Academy in Columbus.
Starting this week, the authorizing board will press principals of these organizations about the school's mission and academic philosophy, curriculum and extracurricular activities, its culture, how it will hire teachers and key personnel.
Other questions will center around perhaps the most confounding element of charter schools—how the schools make and spend money.
"We want to create partnerships with the community to create strong schools," Ravi Gupta, RePublic's founder and executive director, told a gathering at Koinonia Coffee House recently.
But the relationship between charter and public schools can be tense. The schools compete for students (charter schools use raffles, which Gupta said a respected local accounting firm will oversee for Reimagine) and, therefore, the per-pupil expenses that come from local, state and federal tax dollars. And when a child leaves a traditional public school and goes to a charter school, the money follows the child to the new school.
Information from the Mississippi Department of Education shows that Reimagine would open its school with $400,000 in private seed funding for the 2015-2016 school year; it would draw another $275,000 in private money in the first and second years of operation.
After five years, Reimagine projects school's revenues will grow tenfold to 
$4.4 million. At the same time, the school's fund balance—revenues minus expenditures—will go from $20,597 the first year to $656,279.
A Staten Island, N.Y., native, Gupta told the Jackson Free Press the revenue growth will result from scaling up the school, which plans to start with 5th grade and add one grade per year until grade 8.
"In the beginning, we're hemorrhaging (money) because we have one principal with one grade, one director of operations with one grade. Over time, you end up catching up with the size of the institution and that's where the fund balance gets better," Gupta said.
Gupta, who is listed as Nashville Prep's executive director and draws a salary of $39,716, according to the school's IRS tax forms, said RePublic's schools try to keep fund balances low.
If the fund balance exceeds more than two months of cash the schools need to operate, Gupta said it can go into reserves, facilities maintenance, hiring staff or into a rainy day fund, "which in a state like Mississippi is not a bad idea based on the fluctuation that could happen given the MAEP (Mississippi Adequate Education Program) discussion."
MAEP, the roadmap for the minimum funding schools need from the state and that makes up approximately 50 percent of public schools' funding, has only been funded twice since 1997 and is currently about $1.2 billion in the red. JPS alone is expected to experience MAEP underfunding of $17.2 million during the 2013-2014 school year, which follows underfunding of around $15 million each of the previous three years. In that time period, JPS was forced to eliminate 90 positions, 50 of which were teachers.
Joyce Helmick, president of the Mississippi Association of Educators, said her group is not opposed to high-quality charter schools. (She has not evaluated the pending Mississippi applications).
"We have a problem with our public money leaving our public schools and going to charter schools. Every penny that leaves (public schools), creates a bigger gap," Helmick said.
Reimagine's $4.4 million in revenues five years from now represents just 2 percent of JPS's current year's budget of 
$199 million, but public-school boosters say any money that goes to charter schools would make it more difficult for JPS to pay its bills, particularly fixed costs, such as utilities and maintenance, that have to be paid regardless of how many kids show up for school.
"Schools still have to operate a building whether there are 200 kids or 150. When you remove those funds, it makes it more difficult to do that," Helmick said.
Gupta acknowledged that such arguments had merit, especially in the context of the "deep distrust" that resulted from the passage of Mississippi's charter-school law, which came after years of legislative trial and failure, in 2013.
Supporters argue that charter schools are an additional tool to help schoolchildren get out of failing schools when they cannot afford private-school education.
Still others contend that the competition charter schools pose would force low-performing public schools to improve to keep students. (Gupta stressed that he is not an "zealot" of the competition argument.)
Public-school advocates say they might be more welcoming of charter schools if the Legislature committed to fully funding MAEP as zealously as lawmakers pushed charter schools for all those years.
Helmick is hopeful that as a statewide election year, 2015 could be MAEP's first shot in a long time (the only other times the formula received full funding were also election years).
"We're hoping lawmakers see that cutting funds is hurting our communities. It's hurting our schools, our communities and it's hurting our state as a whole," Helmick said.
More like this story
More stories by this author
Support our reporting -- Become a JFP VIP.
The news business has changed dramatically in the past year, and we need your help more than ever to keep bringing you important stories about Jackson and the Metro. Become a JFP VIP with an annual membership or you can Sign up as a monthly supporter. Thanks for anything you can do to empower our journalism!