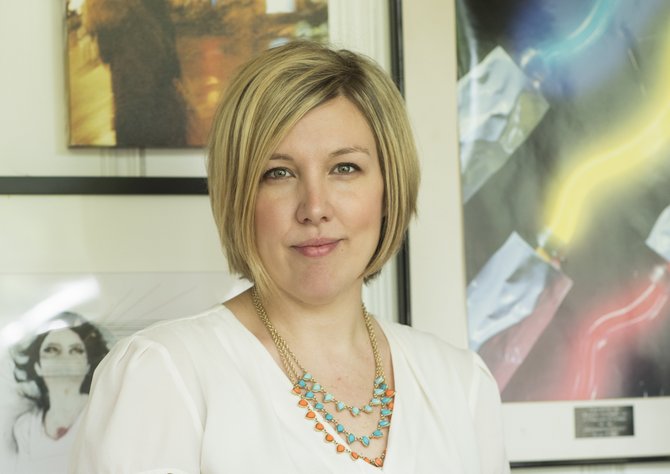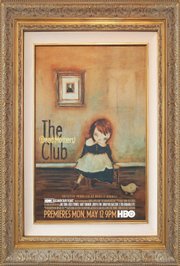 Some clubs are difficult to join. They are exclusive and usually come at a high price. The Dead Mothers Club is easy to join, but admittance still comes at a steep price: You must lose your mother. "You're initiated. You get a tattoo. It's not going away," says Rosie O'Donnell in the documentary film "The (Dead Mothers) Club."
O'Donnell served as executive producer on the film, which Carlye Rubin and Katie Green of Smoke and Apple Films direct. HBO premiered the documentary in May.
The film, which stated that one in nine Americans will lose a parent before age 20, focuses on three young women: a high-school senior named Jordyn, a Brazilian living in New York City named Leticia and Jackson artist Ginger Williams-Cook, whose work is the art for the film's poster.
The film follows these three women as they deal with the loss of their mothers. Commentary from three celebrities who also lost their mothers—O'Donnell, Jane Fonda and Molly Shannon—interchange with the other stories. "There is a real stigma to being the kid with the dead mother," O'Donnell says in the film.
"The (Dead Mothers) Club" never allows itself to become a sad tale of loss, though. Instead, it focuses on the triumphs of the women as they cope with losing a parent and how that translates into becoming parents themselves. It is a celebration of motherhood.
Williams-Cook tells the story of her parents' divorce when she was 2. She always knew she wanted to be an artist, she says, but felt she had a privileged childhood. She thought that, to be a great artist, some sort of tragedy had to occur. She struggled with her mother, trying to convince her that a career in art was viable.
After having an argument with her mom, Williams-Cook learned that she had committed suicide. Her mother suffered from hormonal imbalances. "There is a battle to sort out that feeling of betrayal and trying to embrace the fact that my mother was ill," she says.
Williams-Cook found that she painted "lonely, isolated female figures" in her work. After many rejections, she finally was able to show her work at the Mississippi Museum of Art. The fact that the museum was Williams-Cook's first museum showing as an artist made the event even more special.
The film's impact echoes throughout our community. Tara Blumenthal, owner and instructor at Tara Yoga, lost her mother to an illness when Blumenthal was in second grade. She is also friends with Williams-Cook. "I knew that I resonated with Ginger," she says. "When I heard this movie was being made, I watched the trailer and instantly connected with these women."
After years of struggling with the loss of her mother, Blumenthal found peace in knowing that others shared her grief and pain. "Now when I cry, they are tears of celebration," she says. To bring people with similar situations together, she hosts special Mother's Day and Father's Day classes at Tara Yoga. "It helps to know there are others that have experienced the same thing," she says.
Now a mother herself, Williams-Cook is always reminded of her own mother's absence. "So many life events have happened without my mother present in them," she says. "When you lose a parent, it's like losing a limb. You're impaired. You get to learn things all over again. It's shaky at first. You're going to fall down a lot. But eventually, you have to make your own way."
Watch the film on HBOGo or OnDemand. For more information, visit hbo.com.
More like this story
More stories by this author