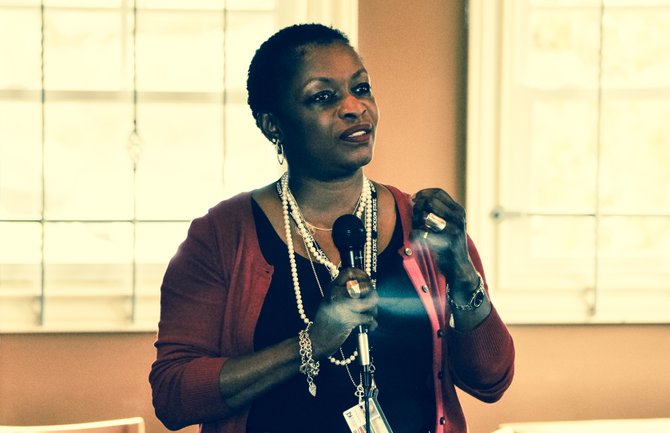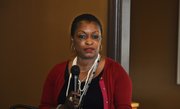 Vivian Fuller, the athletic director for Jackson State University, says that plans for the domed venue for the college are still very much alive.
"It is not dead yet," Fuller said this morning at Koinonia Coffee House.
However, she did recognize the challenges that stand in the way of breaking ground on the domed stadium and entertainment venue. Plans for the project show that the stadium is designed for football, basketball, concerts and special events. For football games, the stadium would hold about 50,000, while it would pack 17,000 fans for basketball games and 21,000 for concerts.
Additionally, the venue would include 75 skyboxes for rental, and JSU's Sports Hall of Fame would occupy the first floor. The design includes 4,500 parking spaces. Another 2,000 are located in garages downtown where shuttle buses can help on big game days.
The biggest obstacle facing the project remains its funding. State Rep. Alyce Clarke, D-Jackson, has introduced legislation to authorize $75 million in bonds for Jackson State. The House Ways and Means and University and Colleges committees will consider Clarke's House Bill 355.
A similar bill gained no traction during the 2013 legislative session, which prompted some Democratic and African American lawmakers to decry the fact that JSU's stadium was left out of a $196.4 million bond package that Mississippi House and Senate budget negotiators worked out. Last year's bond bill did contain money for repairs to the Margaret Walker Alexander Center and the School of Education, and for furniture at a building JSU owns in downtown Jackson, 101 Capitol Centre.
Kimberly Hilliard, executive director of Jackson State University's Office of Community Engagement, explained this morning that part of the reason the Legislature declined to grant funding was lawmakers' beliefs that JSU's attendance numbers do not justify the need for a 50,000-person venue.
Fuller, the athletic director, said the solution to that is simple: "We need to show support with (buying) season tickets."
More stories by this author
Support our reporting -- Follow the MFP.