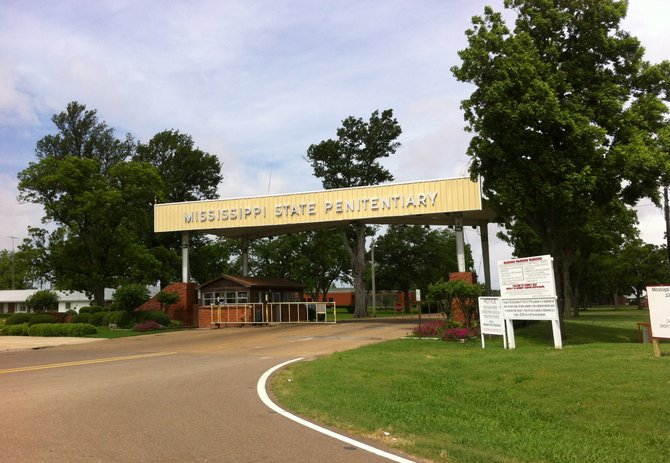 Mississippi is going to make its criminal-justice system work better. That's how newly minted House Corrections Committee Chairman Tommy Taylor, R-Boyle, started a joint meeting of the Mississippi House Corrections and Judiciary B committees, which last week took the first step toward grappling with the growing prison population that policymakers believe is needlessly costing state taxpayers hundreds of millions of dollars.
The committees will shepherd through several bills that came out of a 24-page report from the Mississippi Corrections and Criminal Justice Task Force, published in December.
It outlined the steep challenges that lawmakers, courts and corrections officials are up against: namely, that Mississippi has the second highest incarceration rate in the nation, and the length of sentences that judges hand out has grown 28 percent in the past decade.
Rep. Andy Gipson, a Braxton Republican who chairs the Judiciary B Committee, said judges have complained about a mismatch of sentencing guidelines and policies from the Mississippi Department of Corrections, tying the judges' hands to hand out the sentences they want to give.
This climate of uncertainty, which includes a lack of clarity about the definitions of "violent" and "nonviolent" crimes, confuses defendants and defense attorneys, prosecutors, prison officials and judges, the report states.
Giving judges more sentencing flexibility is a common thread in many of the recommendations offered in the task-force report.
"We want to (give) judges more flexibility in that regard, leave it in their hands," Gipson told committee members at the Capitol Wednesday morning.
The task-force report states that the lack of clarity often results in judges giving longer sentences. Even though the task force recommends wider use of drug courts and other alternatives to incarceration, some members were concerned about other structural problems in the criminal-justice system that disproportionately affect minorities and the poor.
Rep. Willie Bailey, D-Greenwood, said some workers' compensation plans prohibit employers from hiring people with felony convictions, which make it tough for people who have been to prison to find jobs.
"Unless we move these impediments out of the way, then our reforms are no good," Bailey cautioned.
Rep. Sherra Lane, D-Waynesboro, echoed Bailey's point, saying that some alternative sentencing programs require monthly fees. When people do not pay those fees, they can be sent to prison. The task force proposes that such "technical offenders" be housed in a separate part of prisons, away from the general prison population.
Racial and economic disparities that persist in the criminal-justice system concerned other lawmakers, such as Rep. Charles Young Jr., D-Meridian. Of the approximately 25,980 men and women in MDOC's custody, 65 percent are African American, MDOC information shows. Mississippi has a black population of 37.4 percent.
Speaking of African Americans, Young told the Jackson Free Press after the hearing: "We're the chattel that's feeding the system."
More stories by this author
Support our reporting -- Follow the MFP.