The city of Greenwood and one of its major employers, Viking Range LLC, seem like a lesson in contrasts.
The Mississippi Delta, of which Greenwood occupies the eastern edge, is one of the poorest and least healthy regions of the nation. Viking, which makes kitchen appliances, is recognized internationally for the quality of the sleek, stainless steel high-end appliances it has manufactured in Mississippi since 1989.
"Being located where we are, we see lots of employees with pre-diabetic and diabetic issues and heart-health issues," Beth Tackett, Viking's human-resources director, told the Jackson Free Press in a phone interview.
Plus, with the Delta facing a shortage of primary-care physicians, Tackett said the company stepped up and become more proactive in the health of their workers. The answer was developing an employee wellness program, which later included setting up a clinic exclusively for Viking employees and their families.
Viking's wellness program includes opening up some of the company's renown cooking classes, which can cost $150 to $200 for members of the public, to employees with heart health issues at no cost. The clinic, staffed by a nurse practitioner, serves Viking's three manufacturing sites in Greenwood. Combined, the programs are designed to make employees feel better about themselves, which cuts down on absenteeism, Tackett said.
Companies like Viking that have implemented wellness programs could be eligible for tax credits under proposed legislation now under consideration in the Mississippi Legislature. The Workplace Wellness Tax Credit in a state income tax credit to help offset 50 percent of the cost of the wellness programs. Backers of the bill say the credit would be capped at around $20,000 in credits per company per year for qualified programs.
"A pedometer program is not a wellness program," said Murray Harber, executive director at the Mississippi Business Group on Health, referring to programs where participants track and record the number of steps they take each day.
Qualified programs would have to include behavioral change, employee engagement and health awareness components. The House Ways and Means Committee and Senate Finance committee are considering the legislation.
Futile Systems
As the Mississippi Legislature began the process of assembling—and debating—the state budget, Democrats attempted to paint their Republican colleagues into a corner over pay raises for state workers, education spending and Medicaid expansion.
The House and Senate completed passing the first versions of more than 100 appropriations bills for the proposed $6 billion budget for 2015. Budget negotiators have until the end of March to decide on a final spending program.
In considering spending requests for more than two dozen state agencies, minority-caucus Democrats attempted to amend each appropriation bill to give state workers about a $1,000 pay increase.
Herb Frierson, R-Poplarville, who chairs the Appropriations Committee, accused Democrats of playing politics by forcing several recorded roll-call votes on the pay-raise amendments for various agencies. Frierson said the state can't afford the estimated $39 million plan required under the Democratic proposal or Rep. Johnny Stringer, D-Montrose.
Under the recommended budget for fiscal year 2015, which begins July 1, teachers would get raise, but other state employees would not. Frierson said top budget writers talked about including a raise for most workers.
"We wanted to do it. And we ran out of money," Frierson told the House.
Stringer said many state employees haven't had a raise in seven years. He was Appropriations Committee chairman from early 2004 to early 2012, when Democrats held the House majority.
Stringer offered several more pay-raise amendments Thursday, as did Rep. Cecil Brown, D-Jackson, during debate over the K-12 public-education budget.
"We didn't have revenue back then, but the economy has picked up," Stringer said.
Meanwhile, a very early version of the Medicaid bill passed with relative ease despite a Democratic attempt to amend it to cover more Mississippians. The amendment from Brown failed along a mostly party-line vote of 52 supporting and 64 voting against it.
In December, researchers from the University of Alabama at Birmingham published a report showing that Mississippi taxpayers would spend $579 million between 2014 and 2020 to expand Medicaid, which the federal Affordable Care Act allows, but Mississippi Republicans have rejected. However, the state would draw more than $1.4 billion in tax revenues as a result, and generate more than $14 billion in total new economic activity. It would also create 20,000 new jobs and provide an $848 million increase in net state and local tax revenues.
Those benefits would eventually trickle down to cities and counties. Jackson would get the biggest boost, representing more than $1 billion in total economic activity over the seven-year period between 2014 and 2020; Medicaid expansion would also mean 2,712 new jobs for the capital-city area, the UAB researchers determined.
More like this story
More stories by this author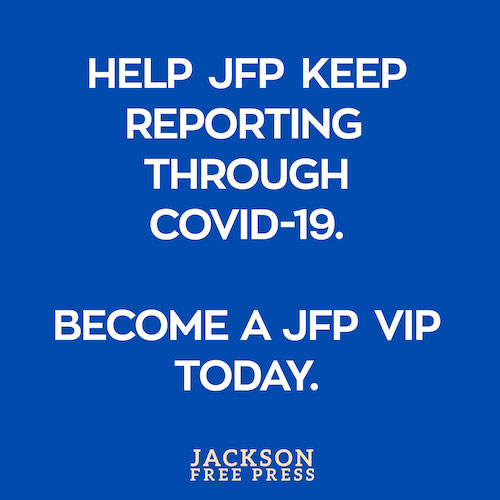 COVID-19 has closed down the main sources of the JFP's revenue -- concerts, festivals, fundraisers, restaurants and bars. If everyone reading this article gives $5 or more, we should be able to continue publishing through the crisis. Please pay what you can to keep us reporting and publishing.