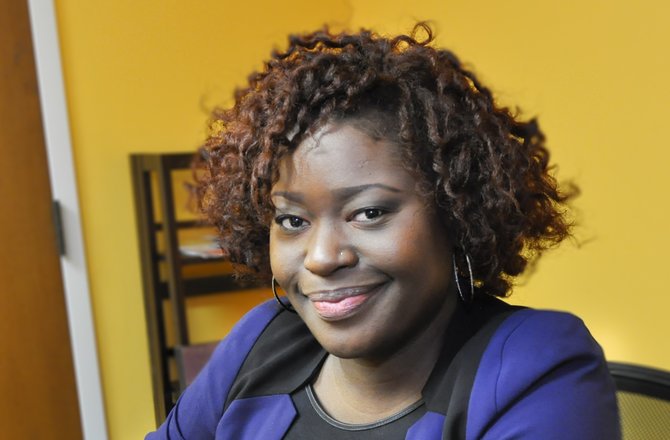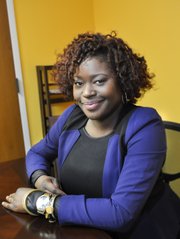 After college, Alana Jackson started two jobs. One was as a news producer with WJTV, using her mass communications degree from Jackson State University. The other was volunteering with community organizations that worked with African American children.
Jackson, now 29, admits that wearing both hats simultaneously required maintaining a sort of double consciousness—helping as a volunteer while producing TV news stories where black kids were often the subjects, as victims or perpetrators of violent crime.
"It became really clear how they ended up on those news stories," says Jackson, a native of University City, Mo., near St. Louis. "They were facing adult issues as little children, and you don't want that to be anyone's reality."
That reality is that the causes of youth crime are more complicated than the constrictive format local TV news can convey. The roots, she says, include poverty and lack of emotional support from moms and dads at home, which can make a teenager who is already prone to risk-taking take out their anger at the world in self-destructive ways.
Eventually, sitting on the sidelines and telling stories left Jackson unfulfilled; she wanted to get her hands dirty, she says.
In the past five years, Jackson has been involved with organizations such as the Mississippi Southern Poverty Law Center as a youth advocate. She helped with the United Way's Graduation Matters Initiative, working with fellow St. Louis native Shawna Davie. She also worked with the United Auto Workers, where Jackson handled communications, which included wrangling celebrities such Danny Glover and hip-hop artist and actor Common during UAW's ongoing campaign to unionize the Nissan automobile plant in Canton.
Jackson also helps with Mississippi Girls in Action, a day-long retreat for girls of color that deconstructs negative stereotypes of women that persist on reality TV and other parts of the mainstream media.
In January, Jackson joined the staff of WheretoGo411.com, an online service that connects individuals and national companies wanting to partner with African American-owned businesses, as a senior account executive. Jackson sees her job as an extension of her community building and development work.
As immersed as she is in the community now, Jackson, who is single and lives in Belhaven, almost didn't come to Mississippi. When she was considering colleges as a high school senior, JSU wasn't even on the list.
After some prodding from relatives, Jackson realized that following three generations of family members and attending Jackson State meant something special.
"I feel like I have a responsibility to make the place that I occupy better, and I do what I can to make that happen," she says.
More stories by this author
Support our reporting -- Follow the MFP.