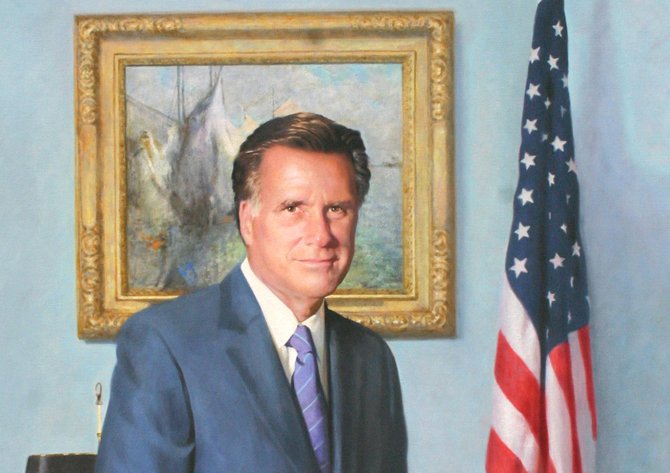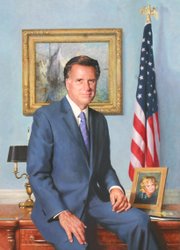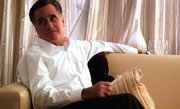 After premiering the film at this year's Sundance Film Festival, Netflix released its original documentary, "Mitt," via online streaming Jan. 24. The film's director, Greg Whiteley, was granted complete access to Mitt Romney, his family and campaign from December 2006 through November 2012. Whiteley's fly-on-the-wall perspective of Romney allows us to see a different side of the politician. Accepting the fact that documentaries always have a weighted bias, I believe many people—not just card-carrying Republicans—can enjoy and appreciate this one.
We open on election night 2012. Surrounded by family, close friends and a few advisors, Romney hopelessly receives word that favorable poll numbers are just not there. After asking the room if someone had a phone number for the president, he reluctantly asks, "What do you think you say in a concession speech?" The video is silent, the camera zooms in, and a tearful Romney searches the room for help.
Fading in from black, the next scene is joyful, the first attempt at humanizing the man so many thought couldn't connect with real Americans. It's December 2006. The Romney family is snow sledding. Mitt wears duct-taped ski gloves and his Salt Lake 2002 Olympics ski jacket. We then move inside to their lodge, where the family circles around the living room. Sitting in the middle of the sofa with a notepad, Mitt asks the family the pros and cons of running for president. This is where we are introduced to Mitt's wife, Ann, and their five sons. A few minutes of laughter give way to a serious, tearful Tagg Romney: "I think you have a duty to your country—and to God—to see what comes of it."
The uncertainty among the family is an indicator of exactly where Mitt and his presidential aspirations would inevitably fall short. Throughout the documentary we get the sense that the Romney family, and even Mitt himself, were uncertain.
As with campaigns, the film jumps around location to location, covering the campaign for the 2008 election. Eventually, though, the Republican spot goes to McCain, and the Romney crew must look forward another four years.
After the screen fades to black, dramatic music arises. Clips of Romney's 2012 primary campaign begin to play one after another. This leads us to Mitt standing in a corridor alone. Staged? That's for the viewer to decide. He is about to accept the Republican nomination in Tampa. 
 After Whiteley brashly zooms by the whole "47 percent" debacle, we see Mitt absolutely crush President Obama at their first debate. Back in the hotel room, the Romney team cheers over the clear-cut victory. But a cautious and astute Mitt cites the historical trend that sitting presidents tend to lose the first debate. He says the president is a smart debater, and will be much better next time.
Many more campaign scenes, mostly in hotel rooms, flash through, showing dialogue, strategies, and emotions among Mitt and his family and advisers. A heart-warming scene, a tangential offshoot, covers Ann and her battle against multiple sclerosis.
Finally, Election Day 2012 looms. Romney jets around on last-minute campaign stops. Ultimately, we end up back in Boston—in a hotel room, of course. We pick up where the documentary started. Personal aide Garrett Jackson takes phone calls from Campaign Manager Matt Rhoades and relays them to "Guv." In their eyes, the campaign hinges on Ohio, but the numbers there are stagnating. A loss is in sight.
"Mitt" is a well-constructed film. Again, you have to take documentaries, especially political ones, with a grain of salt. Is there a bias? Of course. Are parts of it staged? Probably. But in the end, the documentary does what it sets out to: humanize Romney.
Support our reporting -- Follow the MFP.