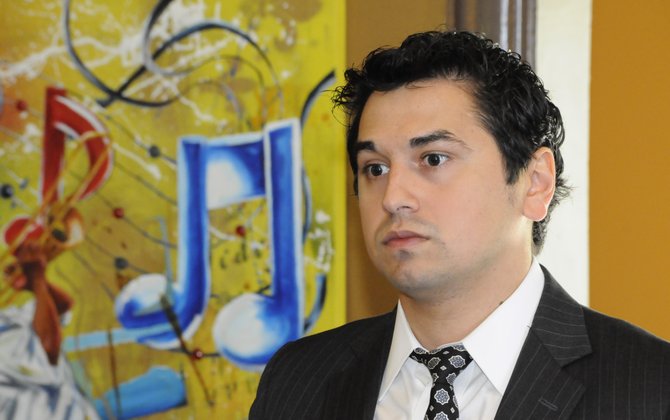 "Schools are the next frontier for community organizing," said Ravi Gupta, who took a leave of absence from law school to help Barack Obama be elected president the first time, in 2008.
Gupta tapped into the grassroots organizing training he received from Obama for America to start two charter schools in Nashville. Next, he plans to do it in Mississippi, opening Jackson's first charter school for the 2015-2016 school year.
Gupta's Reimagine Prep is one of three applications the Mississippi State Charter School Authorizer Board will consider next week. Reimagine, a nonprofit, would operate grades 5 through 8, most likely in south Jackson, according to the school's 288-page application.
Other proposed Mississippi schools include Phoenix Early College Charter School, in the Natchez-Adams school district, for grades 9 to 12 and Inspire Charter School STEM & ARTS Scholars Academy in Columbus.
If Reimagine's application is approved, the organization will start the public outreach and recruitment phase of its campaign by launching a website in the fall and knocking on the doors of 6,000 Jackson residents by the end of March 2015.
After years of legislative trial and failure, Mississippi approved a charter-school law in 2013. Supporters argue that charter schools are an additional tool to help schoolchildren out of failing schools when they cannot afford private-school education. Still others contend that the competition charter schools pose would force low-performing public schools to improve to keep students. (Gupta stressed that he is not an adherent of the competition argument).
Charter-school opponents, however, argue that charters, which receive public tax dollars for operating expenses but are run by private organizations with loosened restrictions, would only exacerbate existing problems traditional public schools deal with by siphoning much-needed money away from them.
A native of Staten Island, N.Y., who attended public and parochial schools, Gupta acknowledged the "deep distrust" about the way Mississippi passed its charter-school bill, with a coalition of politically conservative Republicans and a handful of progressive education reformers.
Gupta said some of the concerns about charter schools have merit. For example, public-school advocates have argued that the fact that the money—referring to the per-pupil state and federal expenditures—follows the child makes it more difficult for the public-school district to meet fixed costs, such as utilities and maintenance.
Reimagine School has received letters of support from developer and philanthropist Leland Speed, Downtown Jackson Partners' Ben Allen, Koinonia Coffee House co-owner Lee Harper and business owner Debra Griffin.
Harper is also a member of the school's board of directors.
More stories by this author
Support our reporting -- Follow the MFP.