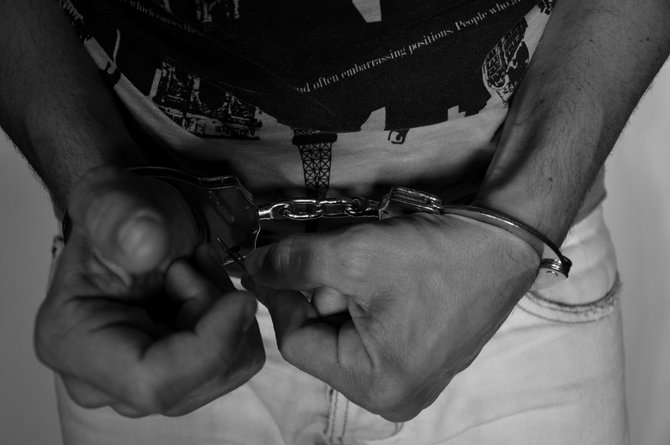 Most states require kids to go to school through the first year or two of high school, but when it comes to juvenile-justice facilities, education is almost an afterthought for state officials.
A near-uniformity exists between or with states on how to educate children in juvenile-justice facilities. Such disregard for the education of incarcerated youth can perpetuate a vicious cycle of negative outcomes, particularly in the south, a new report from the Southern Education Foundation states.
"There is every reason to predict that today most of these students, like those who came before them in the juvenile justice systems, will never receive a high school diploma or a college degree, will be arrested and confined again as a juvenile or adult, and will rarely, if ever, become self-supporting, law-abiding citizens during most of their lives. Yet, substantial evidence shows that, if these children improve their education and start to become successful students in the juvenile justice systems, they will have a far greater chance of finding a turning point in their lives and becoming independent, contributing adults," write authors of the report, "Just Learning: A Study of Juvenile Justice Schools in the South and the Nation."
Of the approximately 70,000 young people in the custody of the juvenile-justice systems in 2010, one-third of them were in the south. In the south and throughout the nation, the kids in these systems are overwhelmingly black and Hispanic. Data show that Mississippi leads the nation, with black kids making up 81 percent of youth in its juvenile-justice facilities. Across the South, African Americans make up 52 percent of incarcerated youth compared to 41 percent for the rest of the nation.
The report focuses on long-term, or residential, facilities, but several juvenile detention centers in central Mississippi have come under fire for myriad shortcomings, including failure to properly educate the children in their care.
Hinds County officials and attorneys for children detained at the county's Henley-Young Juvenile Justice Center are again at odds over how much improvement has taken place at the youth jail in the past two years.
In 2011, the Southern Poverty Law Center and Disability Rights Mississippi sued the county over allegations of abuse that included "forcing children to stay in small cells for 20 to 23 hours every day with little human contact, exercise or access to education and rehabilitation programs; verbally abusing and threatening physical harm to children and their families; and withholding medication from children with serious mental health problems," which led to a federal consent decree.
The SEF report also mentions conditions at Walnut Grove Youth Correctional Facility, which the SPLC also sued in 2010 and came to a settlement for allegation of physical abuse by staff members
Despite court orders that youth confined at Walnut Grove be allowed to complete their education "the facility prevents most youth from accessing even the most basic education services—fewer than half of the 1,200 youth imprisoned in WGYCF attend school," SPLC alleged in its complaint.
In 2003, the U.S. Department of Justice conducted an investigation of Oakley and the now-closed Columbia Training School in response to three federal lawsuits alleging abuses ranging from staff forcing students to eat their own vomit, to hog-tying students and leaving them naked in dark cells for days at a time. The DOJ successfully sued Mississippi to correct the brutal treatment of inmates and the deplorable conditions of the facilities in 2005, and worked with the Mississippi Department of Human Services to devise and implement a plan of action.
More stories by this author
Support our reporting -- Follow the MFP.