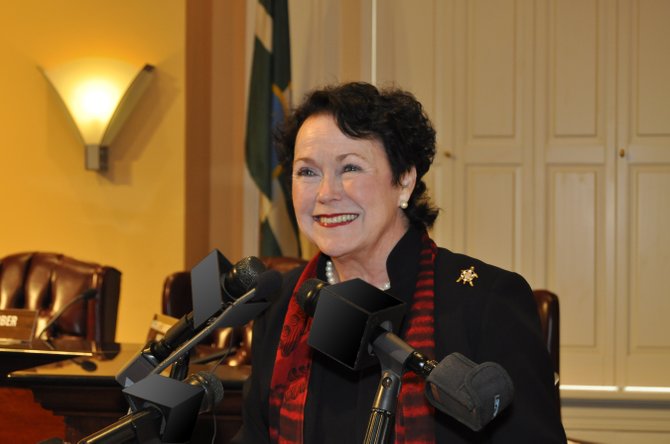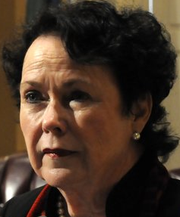 The JFP sent all 2014 mayoral candidates the same questionnaire. Here are Margaret Barrett-Simon's responses.
"I was busy" and "Why not?" are the two top reasons Ward 7 Councilwoman Margaret Barrett-Simon, a 29-year veteran of the council and mother of five, gave the Jackson Free Press for entering the mayor's race for the first time since joining the council in 1985.
As a councilwoman, Barrett-Simon has been in the middle of every one of the city's successes and failures. She counts the lagging redevelopment of the Farish Street entertainment district among her top regrets.
"We thought we had it right on more than one occasion. If I could name my greatest disappointment, that would be it. And I certainly don't take responsibility for all that has gone on—how many mayors have we gone through? We just haven't gotten it right yet," she said.
However, she says her Ward 7, which cuts diagonally across the city and includes Fondren, Belhaven and downtown toward parts of southeast Jackson, is home to the majority of economic development that is taking place in Jackson.
Barrett-Simon takes partial credit for moving along projects such as renovations of the King Edward Hotel, Metrocenter, and JATRAN headquarters, repairs on Fortification and Capitol Street, approval and building of the Jackson Convention Complex, and luring Whole Foods and the Westin Hotel.
She seems dismissive of the argument that African Americans, who make up the overwhelming majority of the city's populace, would shun her candidacy because she's white. Barrett-Simon considers Ward 7 a racially diverse "swing ward" that she has represented since Jackson switched from a commission form of government to its current council system.
If elected, Barrett-Simon says she would strengthen the city's planning department; after all, a planning dispute over a proposed rendering plant drew her into politics in the 1980s.
"I've had every job conceivable on that council. There's not much about city government I don't know. I've worked with five mayors with five very different personalities, five different management styles," Barrett-Simon told the Jackson Free Press.
More stories by this author
Support our reporting -- Follow the MFP.