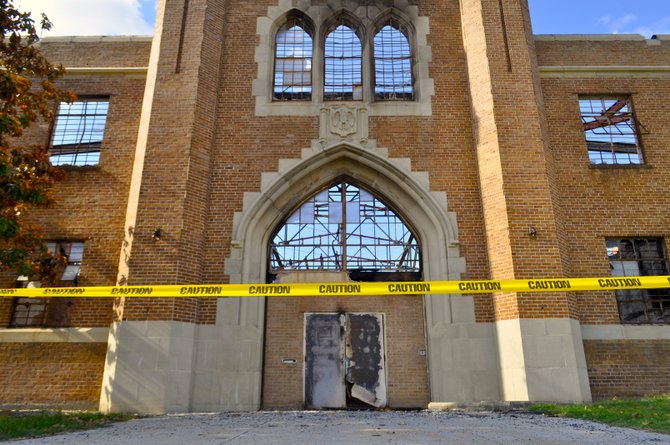 The Jackson Fire Department extinguished a fire in July at the Hinds County Armory, located at the Mississippi Fairgrounds, property the state owns. Jackson has also taken out millions of dollars in loans with the Mississippi Department of Environmental Quality, and the loan repayments have injected much-needed cash into the state treasury in the form of interest.
Yet, no one uttered the word "Jackson" in four days of budget hearings last week.
State Sen. Willie Simmons, who represents the Mississippi Delta town of Cleveland and is one of three Democratic members of the Joint Legislative Budget Committee, said mentioning Jackson makes issues non-starters, even though the capital city's needs are great. "You can't say you're going to do streets and not talk about water and sewer," said Simmons, who also chairs the Senate Transportation Committee.
Of the 14 lawmakers on the JLBC, none is from Mississippi's most populous city, which often gets left out in the cold during budget negotiations. This, despite the fact that legislators and their constituents and numerous state agencies make full use of the city's infrastructure and services.
In the most recent legislative session, the city of Jackson received $3 million from the bond bill for the Woodrow Wilson Avenue bridge.
State agencies say that they are struggling just as much as cities like Jackson. MDEQ, for example, has seen state support shrink by more than 25 percent since 2008. The cuts prompted Trudy Fisher, the agency's executive director, to ask the Legislature for a small increase for fiscal year 2015.
Lawmakers most often cite shrinking state coffers as a reason to pass on Jackson's needs, and economic experts do not see the outlook improving. Darrin Webb, the state economist, said although Mississippi's economy is doing better than the U.S. on average, the pace is anemic and likely will not continue.
"I suspect that many of the jobs being added in the state are relatively low-paying and possibly part-time, and that is why we can have strong job growth but relatively modest income growth. ... It also appears that many of the jobs being added may be temporary jobs, which strengthens the argument that the employment data are overstating the recovery," Webb told lawmakers last week.
While the state added 25,000 jobs in the past year, Mississippi's 8.5 percent unemployment rate remains considerably higher than the national average, where unemployment has fallen to 7.3 percent. The Department of Revenue requested an additional $38.7 million for its budget for the 2015 fiscal year, primarily to beef up its tax-collections personnel.
Given the tight revenue picture, state leaders were tough on agency directors who made budget recommendations. When Brent Christensen, the executive director of the Mississippi Development Authority, presented his agency's request for a 3 percent increase over last year's $21.5 million budget, Lt. Gov. Tate Reeves took Christensen to task over several line items from the past fiscal year.
One expenditure Reeves singled out was MDA's practice of using bond proceeds to pay for its financial-resources division, which Christensen said has eight employees. Reeves said salaries should not be paid from bonds, which are often long-term debt the state takes on.
"Whoever made that decision, however many years ago, made a mistake," Reeves said before turning his attention to MDA's use of the state plane.
Specifically, Reeves wanted to know the agency's policy for using the plane for in-state and out-of-state travel. He particularly wanted information about 14 trips on the state-owned plane where Christensen was not on board, and another expense for sending 15 employees—at an average of $3,000 each—to the annual Mississippi Picnic in New York City's Central Park this past June.
Christensen defended the trip, saying it included meetings with economic prospects in addition to the picnic.
"What we're trying to do this time, this year, is really drill down to some of the individual expenses," Reeves told reporters after Monday's budget meeting.
Reeves praised agencies that are requesting decreases or only modest increases. The secretary of state's office and the state Insurance Department requests were smaller than last year's allocations. The Department of Agriculture and Commerce is seeking about a 1 percent increase.
Secretary of State Delbert Hosemann continued his practice of slashing his own department's spending and asked for a 3 percent decrease, or about $1 million less than his fiscal year 2014 budget.
He reiterated that with the recent landmark U.S. Supreme Court decision that struck down the pre-clearance provisions of the 1965 Voting Rights Act—which had held up the implementation of Mississippi's voter-ID law pending U.S. Department of Justice approval—he expects voter ID to be in force by the 2014 congressional primaries.
In addition, Hosemann said that his office has not tapped the $100,000 the Legislature appropriated for legal fees related to voter-ID implementation.
Hosemann is considered a contender for the U.S. Senate seat of Sen. Thad Cochran should the long-term senator choose to retire; however, Hosemann has said he would not challenge Cochran, in office since 1978, if he decides to run for a seventh term.
State revenue has grown about 5 percent annually for each of the past two years, while spending has increased about 2 percent a year.
The Budget Committee will release its spending recommendations in December, and the full House and Senate will adopt a budget in the spring.
More stories by this author
Support our reporting -- Follow the MFP.