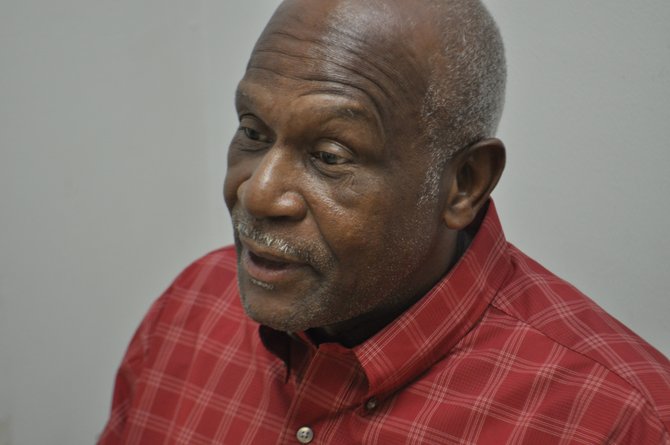 Ted Williams, 63, wants to lean on the intellectual resources of Hinds County's colleges and universities to solve the county's leadership and financial problems. An electrician by trade, Williams, who attended Hinds Community College, believes county supervisors should ask trades people and other subject-matter experts to serve as apprentices and tutors for young people as a means to keep them off the streets and out of trouble.
Williams, who has been married to his wife, Mary, for 45 years, recently spoke with the Jackson Free Press about the philanthropic approach he would take to running Hinds County if he is elected the next District 2 supervisor.
What are you passionate about?
I'm passionate about helping every area of Hinds County and District 2. I think the rural areas have been neglected for too long. Not that Jackson doesn't have some of the same needs, but I think those areas I know have been shorthanded. ... Edwards has got a water problem. In Utica, we need to get some jobs there. Right away, we could do some things that wouldn't cost a lot of money. I say we do a whole lot of grantwriting.
Where would you apply for grants?
Everyone we can. I'm not going to name a specific person or place. I think we go after every grant that's available that will help Jackson, too. ...
If these are your passions, what are the passions of your constituents?
When I talk to them about that, that's some of what they want because they think it will keep our young people from hanging on corners and breaking in people's houses. Not saying it will stop all that, but it would be a big plus. The other thing I talk to them about is: Why is it that we can't get some swimming pools in this area? We need to have a system set up where they can come in and have trained lifeguards to teach them how to swim.
We're talking about building facilities that the county doesn't have, but do we have money for this?
I don't know what they've got money for. But I'm not just going to look at the budget. I'm going after grant money as much as possible. We need to get the people that know how to get the money, and there are some real smart people out there that we're not utilizing. We're in a high-tech country. We need to use those techniques to solve some of our (problems), too.
What economic-development potential you see on the horizon?
Right now, they have a building in Utica—you can put a Subway (sandwich restaurant) in it right now. There's not a Subway, there's not a McDonald's or anything like that. We've got to be willing to give them all the help we can to help them get to that point.
More stories by this author
Support our reporting -- Follow the MFP.