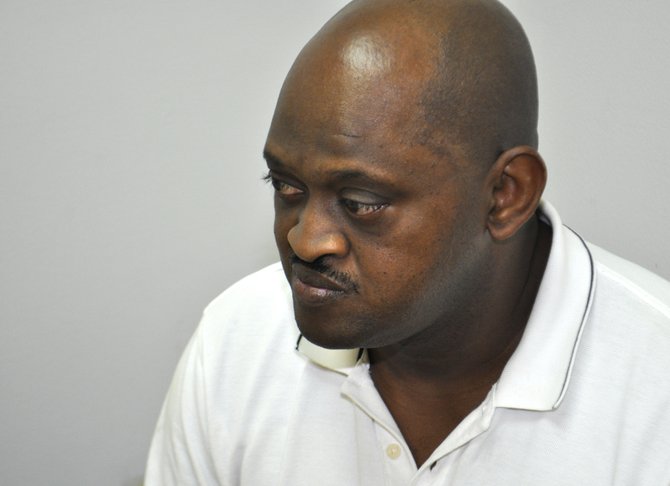 Leon Jones, a 48-year-old former Jackson police officer and day-care center owner, knows the importance of having an advocate on the Hinds County Board of Supervisors. A couple of years ago, a bridge-construction project near his home forced him to drive six miles out of his way just to get home. Doug Anderson, Jones' representative on the board at the time, had been in ill health and could not do much to help his constituents. Jones and his wife, Gale, do not have children. He attended Holmes Community College, and recently talked to the Jackson Free Press about his plan to be an advocate for the common man and woman as a candidate for Hinds County's open District 2 seat.
What are your views on the Byram-Clinton parkway?
I can't say because I'm not there to see everything that they're proposing. Once I get it in there, I'll look at the positives of it and the negative sides of it.
What about other forms of economic development?
I think the biggest part is just crime and the jail situation. Everybody is asking: What are we going to do about the jail—if we should build one.
What should we do?
As far as the jail, I think it's a must—whether they're going to redo that (existing) one or what. I really can't say because I haven't seen what they're proposing, but we need the space.
Are we locking too many people up?
Well, if they're committing crimes, you've got to have a place to put them. If you don't have a place to put them, they're going to be back out on the street doing the same-old same-old. I've seen it first hand from when I was working the streets. Before you get done doing the paperwork, they're out.
We would have to take note from our neighbors in Rankin and Madison (counties): They don't let them right back out. They make them accountable for what they do, and you never hear them being overflooded in the jail. We need to pattern after them because, obviously, they're doing something right because crime is not as high there as it is here. Right now, what we're doing is not working.
(Note: Jones' campaign manager, who declined to give her name, asked the Jackson Free Press to stop recording and leave the room so the two could confer).
Are you cheap? Can you say no?
You should ask some of my friends. ... I can easily say no. Anybody that knows me can say I'm real cheap. At the same (time), if there's something I need or want and can afford, I would get it. At the same time, I'm going to be look for the right bargain.
More stories by this author
Support our reporting -- Follow the MFP.