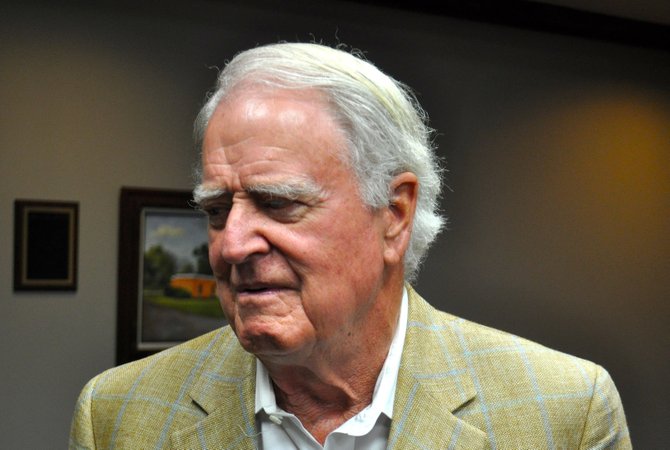 Document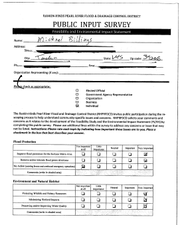 After years of planning, debate and revision, public sentiment about a plan to dam part of the Pearl River and create a lake that is designed to reduce flooding in Jackson and draw real-estate investments still appears to be muddled.
Through a public-records request the Jackson Free Press obtained written comments submitted as part of a Aug. 29 "scoping meeting." The documents reflect mixed feelings on the plan locals call "One Lake."
In his written comments, Tom Fortner, president of the Fondren Renaissance Foundation, expressed concerns about flooding on Eubanks Creek and other waterways in Fondren and said he wants to increase flood protection in vulnerable areas of the capital city.
"I don't think the minimal environmental impact resulting from the One Lake plan outweighs the flood protection and economic benefits of the One Lake plan. This would be a game changer for Jackson, and we would be foolish not to embrace it," Fortner wrote in his comments.
Other comments seemed less measured. Many forms filled out by people who might be characterized as pro-One Lake primarily focused on the economic-development benefits of the proposed 1,500-acre six-mile-long lake from Lakeland Drive stretching south to the town of Richland.
Robert Graham, president of the Hinds County Board of Supervisors, pledged his "100 percent support" of One Lake.
Comments that could be characterized as anti-One Lake centered on the involvement of wealth investors such as "Two Lakes" mastermind and oil businessman John McGowan, who owned land in the footprint of the proposed "Two Lakes" plan and whose business partners still own land in the revised lake footprint.
Christopher B. King, a representative of the Jackson Audubon Society, pointed to the more than 60 avian species that live in a LeFleur's Bluff State Park.
"The park is of too great of importance to be altered in any way. The park offers inner-city children their one and only chance to experience the truly unique habitat that cannot be substituted for another park," King wrote.
In 2011, McGowan formed a nonprofit called the Pearl River Vision Foundation to promote the revised lake project, which he believes can reduce flooding and attract economic investment from developers. Under federal law and an agreement with the Rankin-Hinds Pearl River Flood and Drainage Control District (aka the Levee Board), PRVF is completing engineering work on an environmental-impact assessment .
McGowan initially suggested that he would pay for the study himself. In May, the Mississippi Development Authority gave the Levee Board a $1 million grant for the flood-control study. Dallas Quinn, a PRVF spokesman, said the group hopes develop a required alternative plan by Dec. 1.
More stories by this author
Support our reporting -- Follow the MFP.