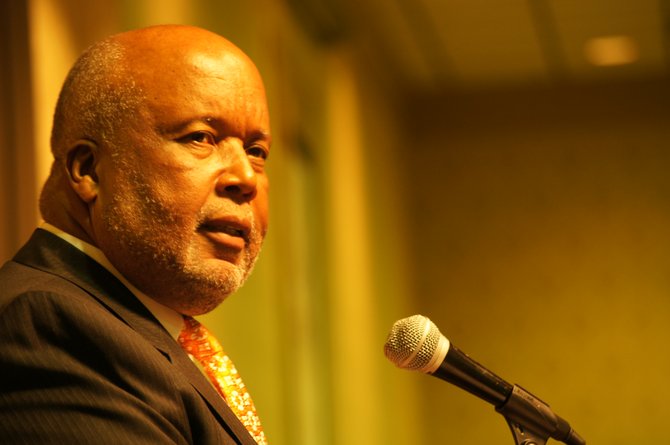 Democrats are taking the advice of one of their own, former White House Chief of Staff Rahm Emmanuel, and not letting the recent debt-ceiling crisis go to waste.
At a town-hall meeting yesterday at the Jackson Medical Mall sponsored by Democratic political groups and labor unions, about 85 people discussed ways to promote social-justice issues in the South and, by extension, help put deeply conservative states like Mississippi back in Democratic hands.
Robert Shaffer, president of the Mississippi AFL-CIO, said that Republicans often woo poor and working-class white voters on social wedge issues such as abortion, gay marriage, guns and other issues that tap into deeply rooted racial hostilities.
"White people in Rankin County think it's their God-given right to be on CHIP, but if a black person's on it, (whites think) that's welfare," Shaffer said of the State Children's Health Insurance Program.
The town-hall meeting coincided with a deal brokered in the U.S. Senate to end a 16-day impasse over paying the nation's bills and defunding the Affordable Care Act.
U.S. Sen. Bernie Sanders, a Vermont Independent, had been scheduled to attend the town hall but remained in Washington for the vote to reopen the government. Sanders, who is touring southern states this week, was able to participate in the meeting via Google chat.
Using a web camera, Sanders took questions about immigration reform, college-loan debt, economic disparities and health-care issues, including Obamacare. At one point, Sanders asked an audience member about Mississippi's rationale for refusing Medicaid expansion to cover more low-income citizens, which elicited chuckles from the room. People found the question funny because Gov. Phil Bryant and the Republican legislative leadership have not articulated a reason for blocking Medicaid expansion other than to say that doing so would be costly.
The Vermont senator pointed at that while the nation's overall employment picture appears to be improving, youth unemployment continues to hover at around 20 percent, and African American youth unemployment is closer to 40 percent. Meanwhile, a small percentage of people control most of the nation's wealth, Sanders said.
Sanders said he disagrees with the national Democratic Party strategy of pouring money into battleground states while neglecting what are considered blood-red Republican states.
"If you don't get involved in the conservative states, they'll never be battleground states in the future," Sanders told the audience.
More stories by this author
Support our reporting -- Follow the MFP.