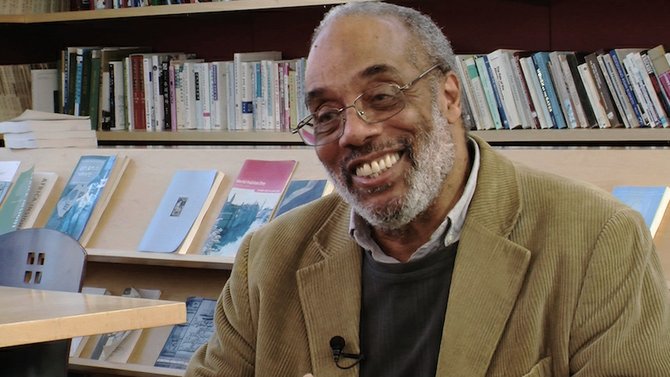 Charles Cobb's grandmother was from Greenville, but Cobb, a Washington, D.C., native, got his introduction to Mississippi the same way as many Americans who had never traveled to the South: through the murder of Emmett Till in 1955.
Cobb—14 at the time—was the same age as Till, whom white men killed for allegedly making eyes at a white woman.
"Emmett Till was how Mississippi reached us," Cobb told the Jackson Free Press.
Till's murder remained at the front of Cobb's mind in the early 1960s, when he traveled through Mississippi on his way to attend a civil-rights workshop in Texas. Fellow young civil-rights organizers challenged Cobb to stay in the "war zone" of Mississippi. Cobb accepted the challenge and stayed in the state from 1962 to 1967 as a field secretary for the Student Nonviolent Coordinating Committee.
"What you'll see if you look at the 1960s is young people challenging other young people to do something," said Cobb, who is now a visiting professor of African Studies at Brown University.
Cobb returns to Mississippi this evening, Oct. 15, to discuss the role of young people during the Civil Rights Movement for Tougaloo College's presidential lecture series. Cobb's speech shares the title with his book "Changing Mississippi and America: This Nonviolent Stuff'll Get You Killed" (Basic Books, $28), which will be released in June 2014.
Cobb also wrote a book with educator and civil-rights organizer Bob Moses in 2008 titled "Radical Equations, Civil Rights from Mississippi to the Algebra Project" (Beacon Press, $18).
After Cobb left Mississippi, he embarked on a long journalism career. He worked first as a reporter for WHUR radio in his native Washington, D.C., and, later, moved on to National Public Radio, also as a reporter. In 1985, Cobb joined the staff of National Geographic, where he covered international stories in places such as Russia's Kuril Islands and the east African nation of Eritrea.
Cobb, who splits his time between Providence, R.I., and his permanent home in Jacksonville, Fla., said being an international reporter required many of the same skills as organizing in the Mississippi Delta.
"If you were organizing in Mississippi, you had to make your way in communities you didn't know very much about. You have to learn to listen to people. You have to learn how to talk to people—invaluable skills if you're a reporter," Cobb said.
More stories by this author
Support our reporting -- Follow the MFP.