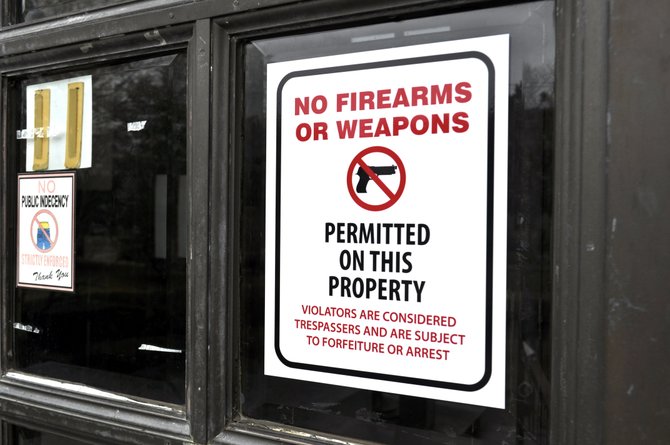 A Jackson councilman wants to curb the presence of illegal guns with an ordinance requiring gun owners to promptly report lost or stolen guns.
"What happens is these guns show up in a double homicide, and when they track down the owner, they say the gun was stolen two years ago," said Ward 4 Councilman De'Keither Stamps, who plans to introduce the proposal at the council's Dec. 3 regular meeting.
The San Francisco-based Law Center to Prevent Gun Violence developed the ordinance as part of its "Model Laws for a Safer America" initiative. The U.S. Justice Department estimates that 230,000 guns are stolen every year. Data show that as legal gun sales have skyrocketed in recent years—2012 background checks for firearm purchases increased by 20 percent over the previous year—so has the rate of gun thefts.
The law center's model ordinance also stiffens penalties for making a false report of a stolen or lost firearm. Before considering Stamps' ordinance, the council plans to move forward on a separate proposed measure to ban so-called "open carry" of guns in a number of public places in the city limits.
The ordinance, which Ward 5 Councilman Charles Tillman sponsored and the council's Rules Committee will consider this afternoon, bans the carrying of guns and knives—with an exception for law enforcement officers—on municipal property. The prohibited locations include, but are not limited to: City Hall, the Jackson Police Department, the Jackson Police Academy, all public parks, playgrounds, gyms, recreational facilities and fields the city maintains, all meeting places where public meetings of a county, municipality or other governmental body takes place, all political rallies, all parades, all official political meetings, and all non-firearm-related school, college or professional athletic events.
"Since the Legislature passed the law, there's been a lot of concern out in our community," Tillman told the Jackson Free Press in September, referring to a state law that went into effect this summer designed to clarify the state's existing open-carry statute. Tillman added: "There's even concern among the people who serve the public, so we just want to clarify some things and make sure, as a city, that we are taking our own look at how we handle public safety."
Stamps said his ordinance is about responsible gun ownership, not limiting gun rights.
"It's not about controlling the number of guns out there, because they are already out there. If you can make people act more responsibly with their guns, the whole system could change," Stamps told the Jackson Free Press.
Tyler Cleveland contributed reporting.
More stories by this author
Support our reporting -- Follow the MFP.