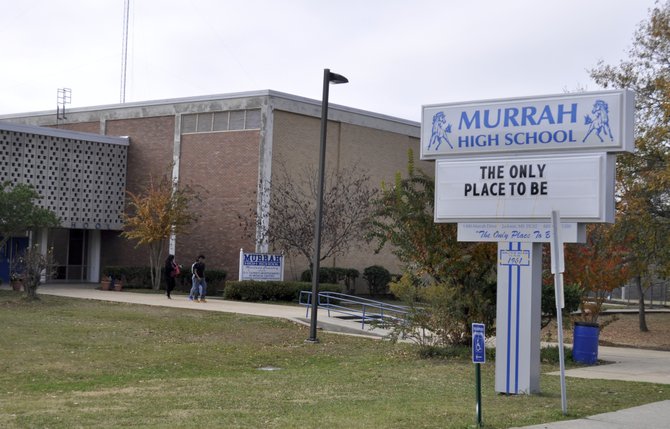 Rumors about a planned shootout at Murrah High School that originated between students on social media and escalated when local news organizations began reporting them "turned out to be largely a non-event that incited students and parents unnecessarily," Jackson Public Schools officials said this morning.
Darryl Anderson, the district's communications director, wrote in a statement to news outlets this morning that online rumors prompted JPS to implement precautionary protocols.
"Once we confirmed the details of what was transpiring among students and others via social media, we immediately called all of our Murrah parents and sent a letter home with students on Wednesday afternoon to explain the situation," Anderson wrote.
What was transpiring was a series of fights at the school that apparently began weeks ago and escalated in recent days. This week, several fight videos as well as a purported "fight schedule" began circulating on social media, touching off a panic as parents rushed to the school late Wednesday to retrieve their children.
One Murrah student acknowledged that several fights had occurred at the school in recent days, but most of them took place between the same groups of kids.
"It's all stupid ... It's not as bad as WLBT and WAPT are making it sound," the student told the JFP, referring to local television stations. The Clarion-Ledger posted several videos and Twitter posts from the children to its website's homepage.
Murrah is a C-rated—"successful" under a new state accountability scale—school with a four-year graduation of 82 percent that exceeds the JPS average of 63 percent. Over the summer, the New York Times published essays by Travis Reginal and Justin Porter, friends who both attended Murrah and went on to study at Ivy League universities.
Reginal, who attends Yale University, wrote of his friend and fellow Murrah Mustang, Porter: "In him, I found what I had long hoped for—a black male who could push me intellectually. The work we did gave me a depth of analytical skills, perhaps my greatest preparation for college."
Anderson added: "We will address this matter with our students and take appropriate measures, in accordance with JPS board and disciplinary policies, to address any JPS student found to be involved in promoting this type of situation in the future."
Dr. Cedrick Gray, the district's superintendent, will hold a news conference this evening.
More stories by this author
Support our reporting -- Follow the MFP.